Exhibitor Information For 2022 Future Drinks Expo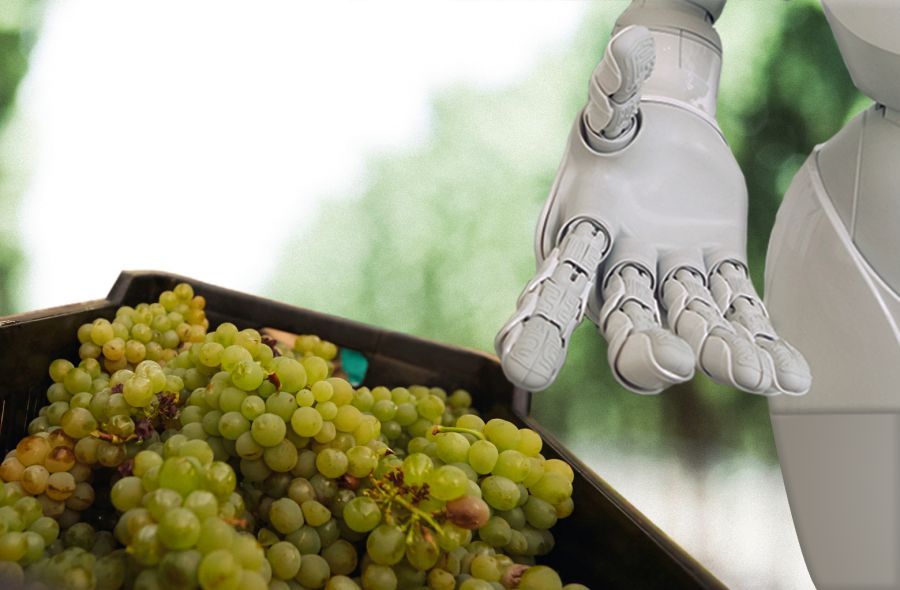 Future Drinks Expo gives you an opportunity to showcase your products, solutions and services.
16/02/2022
Future Drinks Expo gives you an opportunity to showcase your products, solutions and services. Meet Distilleries, Distilleries, Breweries, Wineries, Vineyard Operators, Breweries, Importers, Distributors, Restaurants, Bars and Retailers who are looking to invest in the future.
Future Drinks Expo is a new, breakthrough trade show that will bring together the most innovative, dynamic and disruptive technology companies with some of the most influential and leading players in the global drinks industry. As the drinks industry tries to keep up with arguably the fastest moving and challenging times in its history, Future Drinks Expo provides a new platform to see how advances in technology can help drinks companies not only tackle those issues but discover new opportunities and ways to grow profits and revenues.
"This is one of the most exciting events that we've ever organized for the drinks industry and I would welcome our amazing exhibitors in helping me move the industry forward", Sid Pate (Founder and CEO of Beverage Trade Network, the organizer of the Future Drinks Expo.)
PRICING
$1600 - Regular Pricing
*Pay 25% now to book your space and the balance will be due by Mar 31, 2022. Each exhibitor also gets 2 complimentary conference tickets valued at $300 each included with their exhibitor registration, 2 breakfast passes and 2 lunch passes. Total value $600.
Complete your registration here as an exhibitor.
SET UP INCLUSIONS
The show is a trestle table set up, you will not pay anything extra for chairs and tables and wifi. Your pricing covers ALL costs associated with the show. You are required to bring in one roll-up banner only and may place marketing material on your table.
FDE will provide you with the below.
6' x 30" Table-Top, with white skirting

2 Chairs

E-Program Guide Listing

2 Conference pass

2 Passes for Cocktail Party

2 Lunch passes
WHERE AND WHEN
May 17, 2022 - South San Francisco Conference Center (11 am to 5 pm). The conference starts at 9 am.
EVENT PRODUCER
Future Drinks Expo is brought to you by Beverage Trade Network – the leading online platform dedicated to connecting the global beverage industry.
Beverage Trade Network (BTN) is an online marketing and B2B networking platform servicing suppliers, buyers, and beverage professionals in the global beverage industry. BTN provides exclusive business and sourcing tools for industry buyers and brokers as well as an extensive selection of services for suppliers to drive brand awareness and expand distribution. As regular industry event attendants, sponsors and consultants, BTN has worked with more than 15,000 members, partners, and international organizations. Beverage Trade Network also organizers shows like IBWSS in San Francisco, London, USA Trade Tasting in Chicago, Cannabis Edibles Expo, Cannabis Drinks Expo, Sommeliers Choice Awards, Bartender Spirits Awards, London Wine Competition and owns media assets like BevRoute, London Drinks Guide, and New York Drinks Guide, Sommelier Business and Bartender Business.
Complete your registration here as an exhibitor.
LIMITED EXHIBIT TABLES AVAILABILITY
The event will offer 100 exhibitor tables. Exhibitors are encouraged to reserve space early as exhibitor tables are expected to sell out quickly. Please email Sally Gill to get the exhibitor to sign up form and full details.
For more information or questions, please contact:
Sally Gill, Sales Director, Future Drinks Expo
Sally@beveragetradenetwork.com | +1 855 481 1112
Beverage Trade Network | Future Drinks Expo