Embracing digital marketing and e-commerce with Laura Simons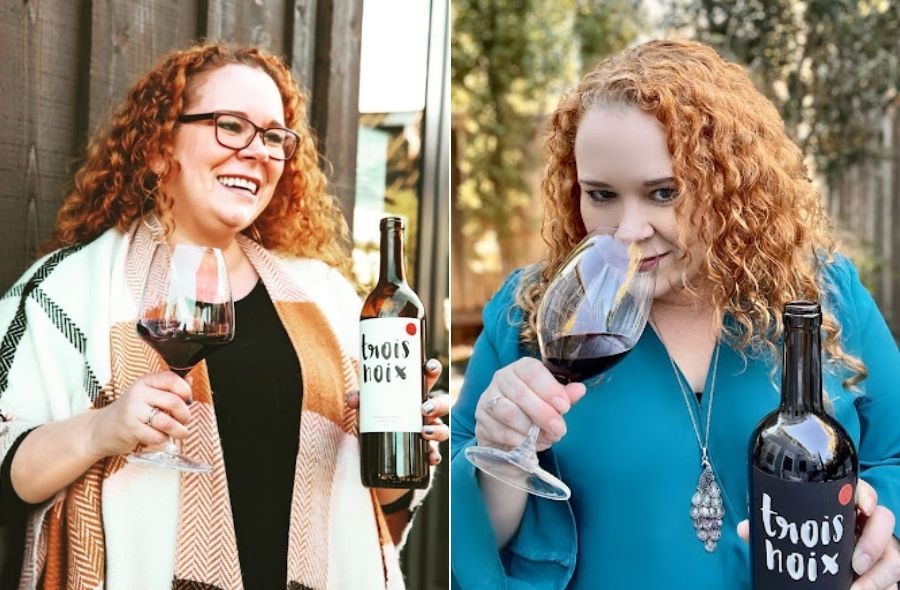 Laura Simons, Winery DTC Sales Consultant; Owner, Simons DTC Consulting shares her experience in assisting small wineries with their DTC needs and her views on technology evolution in the wine industry.
09/03/2022
Laura moved to San Francisco after graduating from Penn State University with a degree in Advertising & Communications for a position at an advertising agency. Laura began a career in fine dining with an emphasis on wine education after leaving that profession in search of something she was more enthusiastic about. In 2006, she earned a Certified Sommelier through the Court of Master Sommeliers, which encouraged her to relocate to Napa Valley in search of her place in the wine world. With her 25+ years of experience in Direct to Consumer sales and hospitality, she has formed Simons DtC Consulting. Laura has expertise in direct-to-consumer technologies, sales strategy, club and hospitality programming, virtual experiences, email marketing, metrics, and website maintenance. She was in charge of hospitality and DtC operations at prestigious wineries including Groth, Nickel & Nickel, Eleven Eleven, and Long Meadow Ranch.
Tell us about your role.
I own Simons DTC Consulting, which assists small wineries with their DTC needs, from creating club acquisition and retention strategies, analyzing and taking action on consumer metrics, and establishing virtual tasting experiences to managing entire wine clubs. Unfortunately, many small wineries do not have the time or staff to focus on DTC needs, and that's where I come in.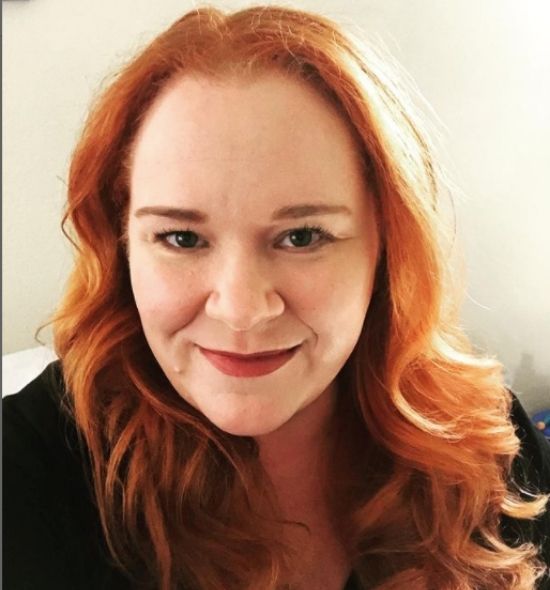 Image: Laura Simons
How do you see technology evolving over the next ten years?
The wine business is quite a bit behind in embracing new technologies in digital marketing and e-commerce. But there are exciting players in these fields creating and building new systems specifically for the wine industry. Many wineries are moving to open platforms like Commerce7, where external developers continuously create software integrations along the lines of what you see at Shopify but explicitly for wine. I envision many more apps being developed to help wineries with loyalty and retention programming, outbound sales, and SMS marketing.
One platform that I think will take off over the next few years is Pix. Wine, a new search engine specifically for wine. I would liken it to the Google of wine. Wineries integrate with Pix for free, and Pix aggregates the product data to make it easily searchable by consumers. This will help wineries reach customers who normally would not find their wines and will offer the consumer the easiest/fastest/least expensive way to acquire your wines.
One software category that I am studying up on is those that manage affiliate marketing. I see this as an up-and-coming opportunity for individual wine brands, but there are many legalities and rules that brands need to follow in this space.
Another trend to keep an eye on is gamification in the wine industry. Platforms such as Underground Cellar are shaking things up in this category, taking the "mystery case" strategy to a whole new level and offering secret upgrades on customers' wine choices that are not revealed until after purchase. This has been a very successful venture so far, and it will be interesting to see how gamification can be adapted in wine DTC.
I predict growth in the use of AI technology in figuring out consumer wine preferences, offering pairings, and reviewing wine. E-labels will become quite popular, with QR codes to easily allow consumers to find information about that specific wine. And even more granular, there is also momentum behind wine bottle sensor technology, which can track the bottle's temperature, location of where it is sold, sales price, vineyard details, reviews, etc. It will be interesting to see how widely this is adopted.
[[relatedPurchasesItems-35]]
What marketing shifts you have done to adjust for today's consumer.
Today's consumers care about the emotional connection they have to a brand, as well as the brand's business practices, so wineries need to be more empathic in their branding.
What is your brand's "story," and how are you getting it across to consumers? What is your commitment to high standards of business practices? It's not just about the wine you make, but what you stand for as a producer and how you are giving back. If winery partners with a charity, make sure you tell the consumer that story. Do they grow their grapes organically or biodynamically? Make sure the consumer is aware of that and why it is essential. One of my clients, Trois Noix Wines, just became a certified B-Corp, which means they are held to extremely high social and environmental performance standards. As one of only two wineries in the Napa Valley with this certification, we need to ensure their customers know what this means and why it is essential. This sets them apart from other wine brands.
Wineries also need to consider the ages of their primary demographics and tailor their messaging. For example, you should not market to Baby Boomers the same way you market to Millennials. Your top customers now might be Boomers, but they are settling into retirement with possibly less disposable income as well as health issues that could decrease wine consumption, and they might be purchasing less wine in the future, so you will need to engage with other groups. The younger audience tends to be on TikTok and Instagram, so talk to them there. They are exploring the non-alcoholic premium beverage and cannabis beverage categories, so this is increased competition for their attention and dollars.
Lastly, wineries need to embrace virtual experiences. We all know that Zoom became our best friend during the pandemic, but it continues to allow brands to further their reach exponentially. Corporate Virtual Tastings are still a fantastic channel for DTC sales, and once you get a few clients, you'll find that attendees of these tastings want to host their own such experiences for their clients and colleagues, so growth is still rapid. Again, LinkedIn is a great resource to find potential clients.
Image: Laura Simons
What KPI's (key performance indicators) do you advise wineries and brands to measure when looking at their DTC strategy.
Every winery (that has a club/subscription) should be looking at their club conversion rates from the tasting room, the average tenure of their wine club members, the average order value of their club orders, incremental sales made by club members outside of their shipments, and club growth. These KPIs should be measured and reviewed every month and compared to prior years. This data will give the winery a great insight into building strategies for growth.
Give us 2-3 case studies of your good marketing plays that increased your wine club memberships that you did for your clients or when you were in Long Meadow Ranch.
These are two simple strategies that any winery can implement today:
First, while I was at LMR, we developed a strategy to encourage members to add to their club shipments with special incentives. Offer to cover shipping if a 4- or 6-bottle member increases their club shipment to a case. We did this through email marketing and telesales - every club member received a phone call to see if they needed any assistance with increasing their order. As a result, we saw an increase of 14-20% in club revenue over what the basic club shipment would have brought in.
Second, we switched the club to a user-choice model. Most winery e-commerce platforms allow for this. This is a great sales tool for your front-line staff in the tasting room, as customers are much more likely to sign up for your club if they know they can customize their shipments to their wants and needs. When we moved to an e-commerce platform that allowed self-customization, our attrition rate decreased by 6% annually, and the average tenure in the club increased by eight months.
But the wine club model is not the best option for all wineries. One of my clients is Complant Wine, produced by Daniel Baron (who was Silver Oak winemaker for 24+ years) and his son Sam, an up-and-comer in the natural winemaking space. They make extremely small-production wines, so I moved them from a club model to an allocation model that emphasizes their wines' scarcity while limiting discounts. We've been able to generate a lot of excitement around the first allocation offered this month (March 2022) and are expecting a significant increase in sales.
Personally, what blogs, resources do you consume to stay up to date on drinks trends and drinks tech.
Paul Mabray is a great voice to follow in digital wine marketing, so I make sure to read his posts and listen to podcasts that feature him to keep up with what's going on in the digital world. I like to make sure I am listening to a wide range of diverse voices in the wine industry, so I follow Elaine Chukan Brown, Darwin Acosta, Maryam Ahmed, and Julia Coney, among MANY others, as well as groups like The Roots Fund, Hispanics in Wine, and Battonage Forum. I attended the Wine & Weed Symposium for the first time last August, which was very informative! I subscribe to and read daily emails from Wine Business Monthly and Wine Industry Network. I read publications like The Drinks Business to see what's happening in other beverage categories. And I subscribe to as many wineries' email lists as I can stand in my inbox to see how others are marketing their products. Lastly, I am in a few wine DTC Facebook groups where we all share insights and best practices with each other.
Please provide an example of some common problems you see in DTC and solutions for them.
One big problem I see is wineries putting sales objectives over the needs and wants of their customers. There is a lack of flexibility sometimes on the part of the winery when it comes to their DTC strategies. For example, strategies that easily let club members customize their shipments online to swap out bottles in their upcoming shipment or easily skip a shipment are proven to increase club member retention. Yet many wineries choose the bottles in each shipment and do not allow substitutions. Yes, a very small percentage might swap their shipment out to all the least expensive bottles every so often, but if it keeps them as a member and engaged with your brand, then that is extremely valuable. Is the member canceling their membership for financial reasons? Offer to put their account on hold for two shipments and contact them to reassess at that time. We need to meet the members where they are and remain flexible to their needs to retain them as customers.
Another problem is not taking the time to pull and analyze the metrics I mentioned above. There are great solutions with programs like WinePulse, which make these important reports available at the touch of a button. And once the metrics are pulled, they must be analyzed and acted upon. It's no use to have the metrics but not review them to inform your DTC sales strategies. Not everyone knows how to do this, so I offer a popular service.
Lastly, the big problem is that wineries do not set aside room in their budget to keep up with new technology. You need to invest in keeping your technology current to be a leader in DTC sales.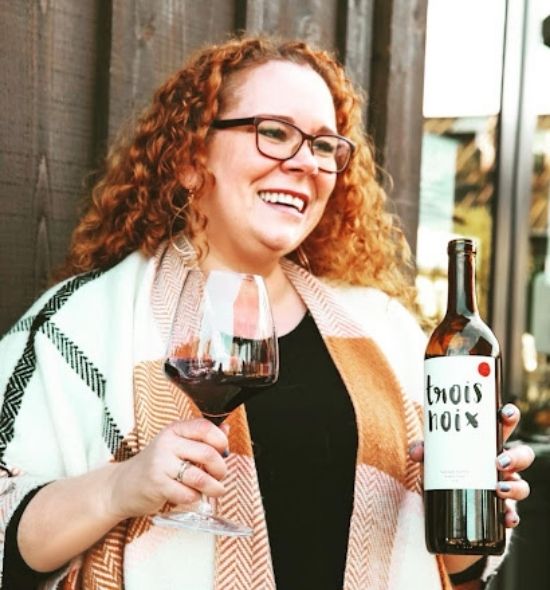 Image: Emilie Deville
For wineries still trying to plan their DTC strategy, what tips do you have for them? What are the essential questions and elements to think about in 2022 when planning a DTC strategy?
Aside from reviewing the KPIs, I mentioned above; I believe one of the most critical metrics to start with is your current customer's RFM scores. This strategy brings non-club members into your data set, which is hugely important. It entails giving each customer a score of 1-5 based on the "recency" of their last transaction, the "frequency" with which they purchase, and the "monetary" value of each customer. This allows you to segment your customer list and speak to them differently. For example, you can send your Best Customers a referral offer as these are the ones who are already telling their friends about you. Reward them for that and keep them excited. For your Best Customers At Risk, those who spent a lot with you in the past but haven't heard from you in a while, create a marketing strategy that will re-engage them with your brand and convert them to Top Customers. Finally, for your Lost Customers, you can create a plan to re-engage them, but if that does not work, you shouldn't spend much time on that segment.
A step that goes hand-in-hand with this is to review and learn the Buyer's Continuum and plan digital touchpoints for each step along the way. Awareness>Consideration>Purchase>Loyalty. How are you engaging those just hearing about your brand to make sure they are moving down the continuum to consideration? How are you turning your purchasers into loyal ambassadors?