Add to cart: e-commerce activations to grow your wine and spirits' online sales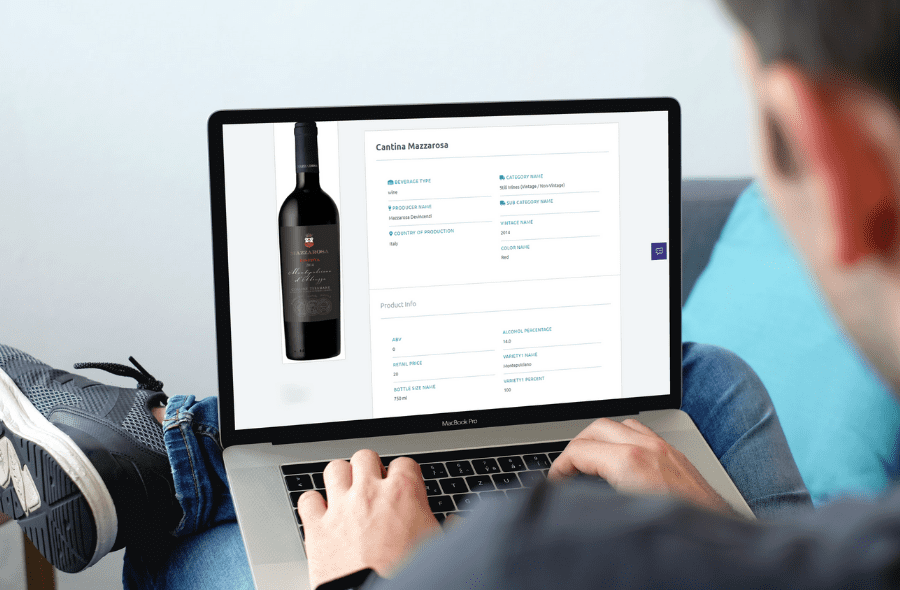 E-commerce is emerging to be a powerful player in the total sales of wine or spirit. This article looks at different types of activations that wine and spirit brands can use to grow online sales.
17/11/2021
Newer wine and Spirit brands are propping up around the world at a faster pace than ever. All of them are innovating in ways one cannot have imagined before their existence. While the envelope continues to be pushed day after day to create newer blends and brews, this wine and spirit revolution also needs a digital boost. E-commerce has also provided an impetus for brands to find new ways of being discovered. But does discovery do it all? How do you double down on this interest that comes from discovery and convert those into sales? Here are five e-commerce activations you can try:
Banner Ads and Email Marketing
There are many avenues that provide e-commerce solutions specifically for wine and spirit brands. Retailer websites, e-commerce portals of grocery, supplies, or wine stores, websites featuring restaurants, beverages, or experiences, media websites writing extensively about wine and spirits, and many in this vein are great digital real estate to occupy with interactive and innovative banner ads. These banner ads are almost like promotional materials in physical places. Wine and Spirit brands can budget their banner ad spend by allocating more media spend towards websites that are most relevant. These banners can easily redirect interested users to brand websites or preferred e-commerce portals for a direct sale. They could also host forms where enthusiasts can choose to receive emails from you about new launches, offers, or events. These emails can host the buying links and make offers that your potential customers cannot refuse!
Digital presence
It is the era of great storytelling. Every brand weaves a story, a legacy that they leave behind, and a memory that is to be evoked every time one sees a wine or spirit. This story can be relived via the internet. Having a strong digital media presence is essential to the sales funnel one defines. This goes beyond just using social media platforms to engage with your consumers, collaborate with other spirit brands, bartenders, or collaborators, or create engaging campaigns. Creating relevant content around your brand via blogs, featured content or press articles help with Search Engine Optimization. Using social media pixels to create personalised advertising that invites the audiences to buy the wine or spirit is also possible today. These pieces can link to your preferred e-commerce portals and drive even more engagement as well as sales.

Leveraging existing marketplaces
Drizly, MiniBar, ReserveBar, Vivino, and more such marketplaces have become aggregators for wine and spirit sales. They amass a lot of traffic and enthusiastic eyeballs who are on the lookout for a new spirit to try. Making the most of these marketplaces is a strategic, yet effective task. While organic reach does crawl in on these marketplaces, they can be leveraged to draw more traffic to your wine and spirit. These third-party marketplaces provide many avenues for branded or promoted collaborations. Sponsoring categories, banners, targeted emails, newsletters, podcast ads, social media promotional posts or campaigns, or even a simple paid feature can provide a lot of mileage in discovery as well as sales of your wine and spirit.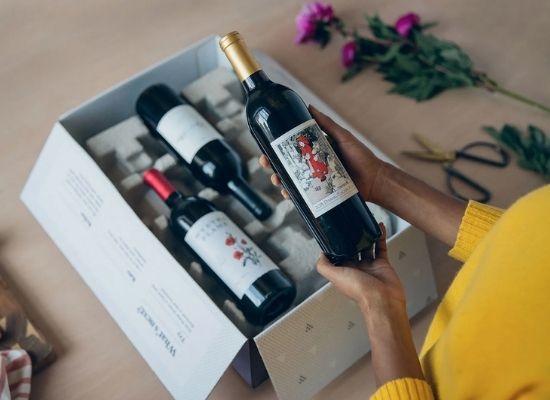 Image Source: Swifterm
Participation in popular awards
While awards are usually based on wine or spirits quality, packaging, presentation, and value for money, these awards play a huge role in getting discovered. Most awards are on the radar of people in the trade as well as seasoned customers. The rankings at these annual awards are sent to many bar owners, breweries, consultants, traders, and made public to enthusiasts. These awards, alongside the ranking, offer medals that can be displayed both at the point of sale and on digital listings as well. These medals can actually make your wine or spirit stand out amongst the 1000s of spirits listed because of the commendations received. Wine and spirit brand owners can leverage this commendation to achieve higher visibility, among other award benefits.
Virtual tastings and events
Virtual tastings and events can bring your wine and spirits directly into the living rooms of future customers. Events and virtual tastings make for the perfect blend of bringing online as well as offline activations together. Omnichannel marketing and e-commerce supply chains can be utilized for the same. Virtual events revolving around the spirits and wines from a brand that will not only build discovery but also build an experience for the consumers to enjoy the spirit and well, order more! A range of activations can be involved in an event from collecting emails for a newsletter, QR codes on the flights that audiences can scan and order from directly, social media promotions, and so much more. Local suppliers and distributors can also be involved in this process to then leverage e-commerce sales as well.
---
Article Written by: Prithvi Nagpal, Editor & Sommelier