Automation on the rocks: Cecilia.ai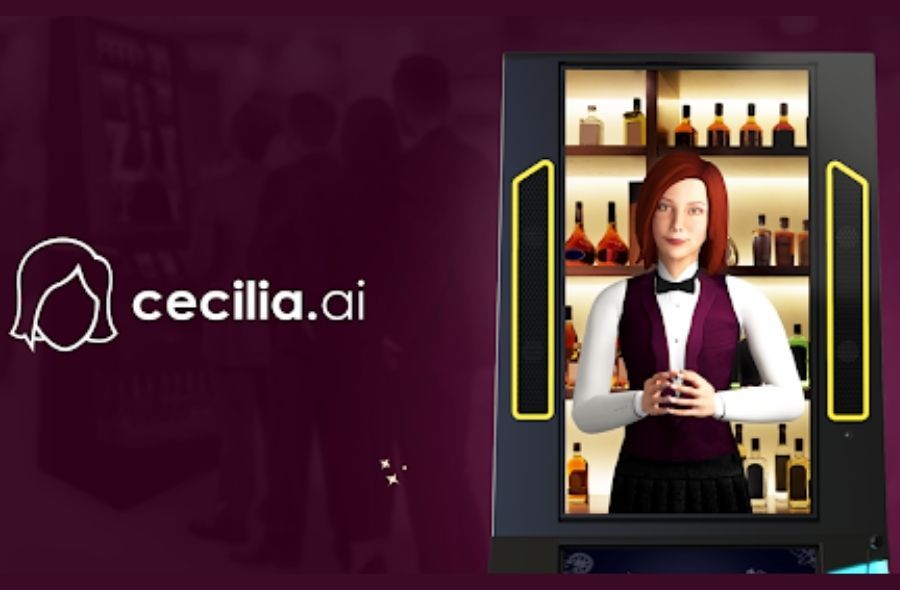 An AI-powered robot mixologist will now serve up your drinks in a jiffy, even on the most crowded days at a bar. Meet Cecilia!
19/02/2022
Automation has always been a part of a learning curve for many trades. This curve has long extended to the wine and spirits industry, from newer methodologies to newer currencies. Establishments and beverage makers go out of their way to create tech-savvy experiences to cater to their audiences effectively. Now imagine walking into a bar with a single point of contact. This one "person" will take your order, make your drink, and also offer you payment solutions in one go. Imagine now if this person is actually a robot that can do this job seamlessly in 40 languages, make 120 drinks, and offer cashless payments. Well, your imagination has taken form in Cecilia.ai!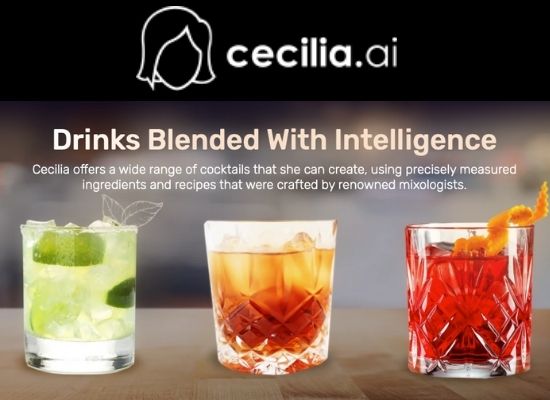 Image: Cecilia can make almost 120 drinks an hour. Source: GKI Group
Cecilia.ai is an interactive robot bartender and A.I. mixologist. She is currently residing at the Florida International University's Chaplin School of Hospitality & Tourism Management. Cecilia is seven feet tall, so one can always find their bartender amongst crowded floors. Cecilia is skilled in making almost 120 drinks an hour and speaks 40 languages. She can take orders via voice or via a touch screen menu. While she still hasn't figured out how to customize ice and garnishes, she is busy learning on the job.
This Cecilia will not have you down on your knees and begging for your drinks. Cecilia's animated avatar uses speech recognition and cameras to recognize when someone walks up and orders a drink by voice or through a touchscreen. The AI knows most standard cocktails and the robotic arms can pour up to 120 drinks an hour if its 70-liter storage has enough of the requested ingredients.
[[relatedPurchasesItems-35]]
It took more than three years to make Cecilia in Israel. Nir Cohen Paraira and Elad Kobi started work on Cecilia.ai two years ago in Israel as a one-time project for events and conferences. She is a site-specific supplement and reduces the need for a human to human interaction at establishments. Customers can verbally request their order or use a touchscreen menu to choose from a variety of cocktails that come out of a slot in the machine. She also offers an ID scanner and cashless payment options that can close the loop. Cecilia is a pro at bad jokes and good recommendations. She is also trained in offering people alternative drink combinations or promoting crowd favorites.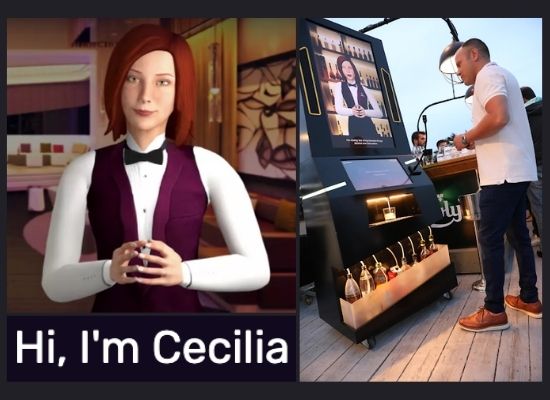 Image: Cecilia gets smarter while on the job. Source: GKI Group
For establishments and bar managers, Cecilia's equipped dashboard can display live time statistics about the drinks being ordered and loved the most, earnings, busiest times of the day, and more. She can therefore help both the front-end and the back-end of the floor. The idea of a robot bartender replacing human mixologists is "not even close to reality," says Brian Connors, director of the Bacardi Center for Excellence and an FIU hospitality professor. "This is a defined mix of high tech and high touch hospitality. In this industry, we are always going to be people first. This is a team sport." Cecilia is currently at the FIU as a student as well as a teaching aid.
The creators of Cecilia do not see her as a threat to bartenders' jobs or as a pro mixologist. Cecilia is here to help share the load. For establishments that are crowded with patrons, Cecilia can help serve orders faster and manage the floor better. "We see it as helping bars that may have long lines," creator Nir Cohen Paraira also told the Herald. "We give people an option to take a drink whenever they want. She can work 24/7 every day of the week all year long." This has the potential for eliminating long queues and wait times. She can also help short-staffed establishments in lieu of the ongoing pandemic.
Cecilia offers both visual and auditory mediums for interaction. She can hence help establishments become more inclusive and serve all their patrons better, especially patrons with special needs. She can be customized as per requirement by modifying the spirits, graphics, as well as branding.
Cecilia does have some limitations currently. She can make great cocktails but cannot produce just, ice or garnishes on demand. On-premise staff will need to look into that personally. She has only 12 containers internally which means a fixed menu with limited permutations and combinations. Her menu, therefore, is the only scope for ordering a drink.
"Cecilia works on voice recognition and AI technology," Elad Kobi, chief executive of the Israeli firm behind the technology – Cecilia.AI, told the BBC. "She can chat to customers, and when they choose a specific cocktail, she can make it live." According to the company website, Cecilia is "chattier than most robots you'll meet" and is "passionate about serving people a drink they'll never forget." The firm first unveiled the robot in February 2021. Since then, it has been used at corporate events by Microsoft, accountancy group KPMG, and tech firm Cisco.
Cecilia is available for both lifetime purchasing and rental. Cecilia can be bought full-time for an establishment at US$45,000. She can also be hired on a monthly basis with a fee of US$2,000 a month.
Cecilia is not your typical bartender. She makes delicious cocktails crafted by acclaimed mixologists, chats with customers, tells jokes, promotes your brand, and provides an unforgettable experience to new and returning visitors. Cecilia grants businesses valuable customer data, a unique groundbreaking attraction for visitors, and a new way to advertise and stand out.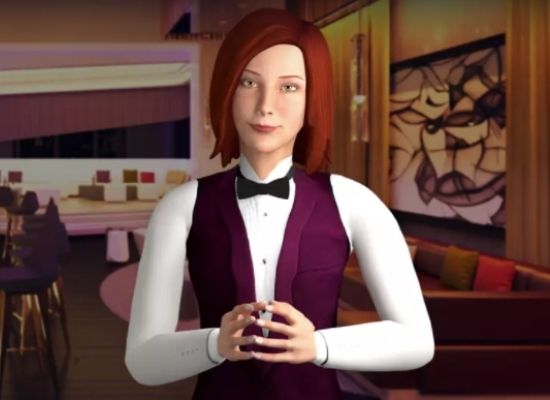 Image: Cecilia.ai. Learn more here: Cecilia.ai
Article by Prithvi Nagpal, Editor & Sommelier, Beverage Trade Network