Chloe Tyer On How to Build Your DTC Wine Business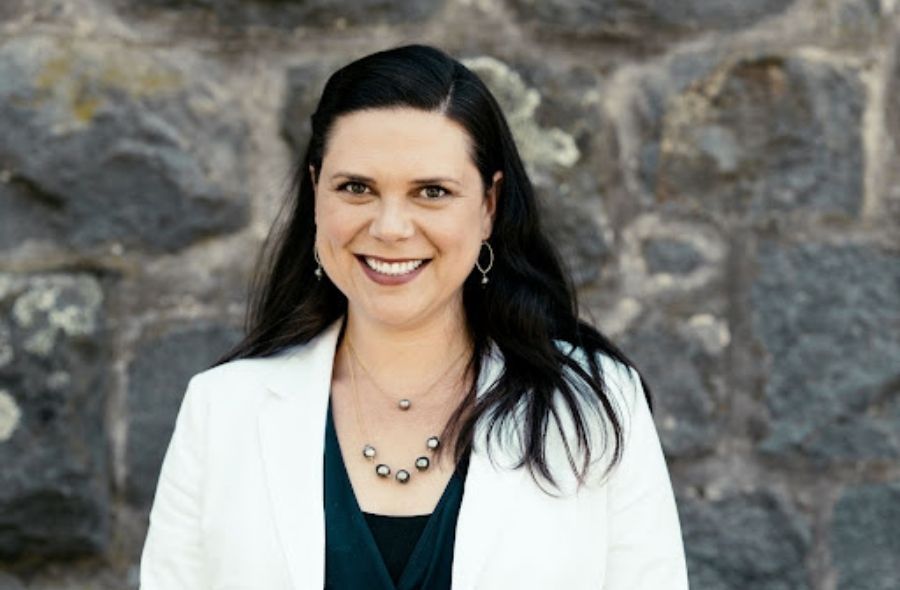 DTC Sales and Marketing Expert and Sommelier, Chloe Tyer shares her expertise on growing a DTC Wine Business.
11/03/2022
With over 15 years of hospitality sales and marketing experience, Chloe Tyer started her wine career in the beautiful Carmel Valley, later transitioning to luxury hotels and food and beverage management. It was during her time at Pebble Beach Resorts, Chloe studied for and passed the Certified Sommelier Examination with the Court of Master Sommeliers. Chloe later moved to Napa Valley to further pursue her work with luxury wineries and her professional experience includes Domaine Chandon, Newton Vineyard, PlumpJack, CADE, Heitz Cellar, and many such renowned names. Chloe has held numerous roles, ranging from DTC Director and Membership to Guest Services and Hospitality. With this breadth of experience, Chloe creates consumer journeys and experiences that are both compelling and memorable. Today, Chloe is the Executive Director of Memberships and Guest Experience at the Lawrence Wine Estates and lives with her husband and two beautiful daughters in Napa. She also runs her own consultancy firm by the name Chloe Tyer Consulting where she assists wineries with their DTC business. When not exploring new wine regions, she enjoys gardening, skiing, and beating her husband at Wordle.
Tell us about your role.
I am currently the Executive Director of Guest Experience and Marketing for Lawrence Wine Estates. Our portfolio of wineries includes Heitz Cellar, Stony Hill, Burgess Cellar, Ink Grade, and Brendel. We are family-owned and committed to preserving historic wineries in the Napa Valley. My role is centered around telling the stories of the wineries and sharing what makes them unique and special to the guest. I work with the estates directly on guest hospitality, DTC marketing, digital marketing, and collateral design. I also specialize in membership and loyalty programming.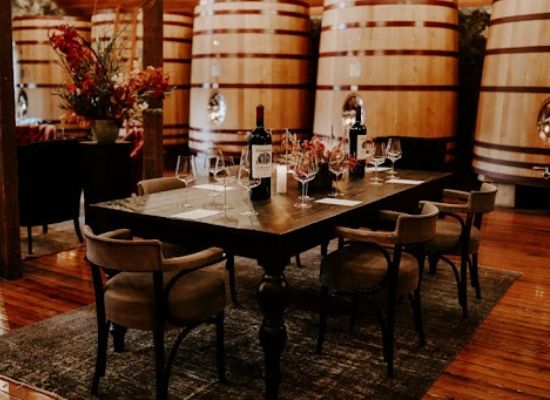 Image: Wine Membership Club Experience at the Heitz Cellar; Image Source - Heitz Cellar
How do you see technology evolving over the next ten years?
Technology within the wine world has been slow to evolve and adoption is low. Over the next 10 years, I see personalization centering on the user experience at the forefront of our work. Guests demand personalization, that we know who they are, what their preferences are, and what their buying habits are. They want streamlined reservation processes, text alerts, and targeted relevant emails.
They want to engage on a personal level with the wine brands that they love, and technology will help us to build these touchpoints and connections.
[[relatedPurchasesItems-35]]
What marketing shifts have you done to adjust to today's consumers?
In order to meet today's consumer expectations, we are 100% all-in on the guest experience. We know that the consumer today craves experiences they can participate in and share socially. I follow the adage, collect memories, not things.
From a website perspective, opening an email, unboxing a shipment of wine to your house, and visiting one of our 5 tasting locations in the Napa Valley, I am mapping out every aspect of this journey, ensuring that all touchpoints are meaningful, exciting, and re-enforce the brand promise.
What KPIs (key performance indicators) do you have in your company for DTC and Wine Club Membership. What are your monthly targets, weekly targets?
We track all standard metrics, conversion to membership, average order size, visitation, attrition rates, conversion to order, etc.
We use Wine Pulse which is fully integrated with our CRM Commerce7. Dashboards are emailed daily for all wine brands to key stakeholders so everyone knows at any given moment where the business stands.
Give us 2-3 case studies of your good marketing plays that increased your wine club memberships.
Leaning into the online membership experience.
We see an incredible amount of conversion to membership online from our membership landing pages. I credit this with building out a digital experience that rivals the one in person at the tasting room. Utilizing user-friendly layouts, aspirational imagery that shows what being a member is like and strong repeated calls to action we see guests visiting the page and joining. We also include an "Explore Membership" CTA in the footer of all emails that are sent to the mailing list.
Offer a subscription model.
Today's wine drinker doesn't want to be boxed into a traditional wine club model, so I have developed unique subscription models that allow the guest to select the wines they want to receive, the quantity, and control the frequency of shipments. It truly puts the guest in the driver's seat of their wine buying experience, where they should be.
Create a referral system.
Where if a current club member refers a new one, they receive something of value. It can be a gift (like a hat, or decanter) or an increased discount on their next purchase. People want to share what they love with friends and family, make it easy for them to do this, and reward the behavior!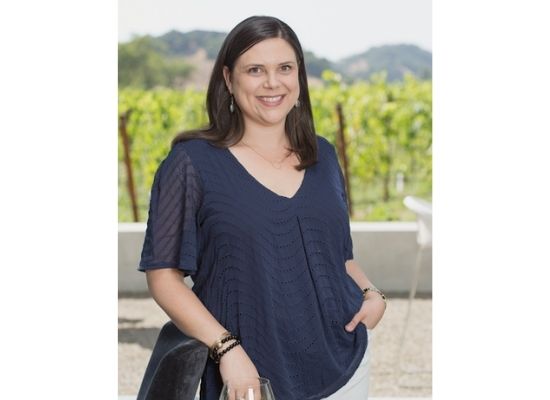 Image: Chloe Tyer
Give us 2-3 case studies of your good tactical plays that increased your DTC conversions and sales from the traffic you were getting.
I am assuming this references in-person traffic at our tasting salons. We train our teams on membership quarterly. We review with them what it means to the business and review sales tactics. We also reward conversion to membership with bonuses paid out monthly.
We present membership information at all tasting appointments. All membership collateral has been designed with conversion in mind.
Personally, what blogs, resources do you consume to stay up to date on drinks trends and drinks tech.
1. I subscribe to Erica Walter's email list (Erica Walter) for email tips and tricks.
2. I am up to date with Commerce7 and all their live updates and their Free Friday Training.
Please provide an example of the most successful digital initiative that you have led. This is where you invested in a process, or tech and how it helped.
Email automation! We have built out several automation journeys for onboarding, abandoned cart, welcome to membership, etc. These are emails that we write once and then can reuse the same content over and over again.
What behind the scene tech and processes are you investing in to manage your orders, optimize your work and increase productivity?
Commerce 7 is the foundation of our tech stack and everything builds onto this. For personal productivity, I am still looking for a solution outside of post-it notes on my desktop!
For wineries still trying to plan their DTC strategy, what tips do you have for them? what are the essential questions and elements to think about in 2022 when planning a DTC strategy?
Invest on the digital front. Can I purchase from your site easily? Is it mobile optimized? Have you built any personalization blocks? Invest in your team. Send them to training, provide them with any resources they may need to do their job better. If you aren't sure what those are, ask them!
Header Image: Chloe Tyer