'Discover Digitally, Experience Physically.'-Says Jennifer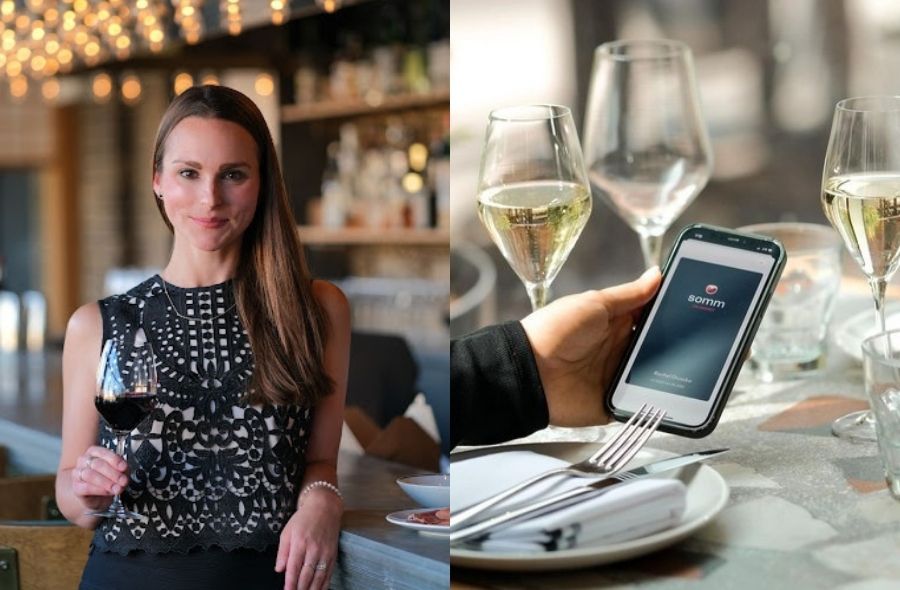 Jennifer Tremblay, CEO & Founder at Somm™, shares her experience working in the wine business and talks about operating a business, raising capital, and technological advancements in the industry.
21/04/2022
Jennifer is an avid speaker, disruptor, and a forward-thinking female leader with a unique background in institutional finance. Somm brings together Jenn's personal interests and her finance and early-stage technology skills. Jenn founded PureInvest Inc., a consulting firm that worked with pre-seed through series B tech firms before starting Somm. She formerly worked at Delphia Inc., a Y-Combinator-backed fintech firm, as the Head of Capital Markets and Business Development. Jenn was the VP of TD Securities' algorithmic trading unit before moving into technology, and she previously worked in private equity for Scotia Capital and OTPP. Jenn serves on the boards of several early-stage technology businesses, including Link, ZeroBeta, and the Business Advisory Council of the University of Alberta. Jenn was the only Canadian nominated for the Market's Media Women in Finance Award in 2017. She was also the only Canadian to receive the Trader Magazine and Market's Media Rising Star Award in New York. Jennifer received the Women in Capital Markets Emerging Leaders Award from Canada in 2016.
[[relatedPurchasesItems-35]]
Can you tell us a little about yourself and how you got into the wine business?
Absolutely! My name is Jennifer Tremblay, and I'm the CEO & Founder of Somm™. I'm originally from Edmonton, Alberta, and moved to Toronto to kickstart my career in capital markets, where I worked in algorithmic trading and Private Equity. From there, I jumped into the tech sector, where I worked with multiple fintech businesses. This is where I fell in love with start-ups.
Aside from my career, I've always been a total foodie and lover of wine, hospitality, and culinary experiences. When the idea came to me for Somm™, it was an opportunity to pair my personal passions with a new chapter in my career.
What is Somm, and what motivated you to start it? Could you tell us about your journey?
Somm™ is a lifestyle app that puts a sommelier in your pocket and offers unlimited benefits from Canada's top hospitality destinations. From excellent wine recommendations to signature experiences at premium restaurants, hotels, wineries, and lifestyle partners and securing last-minute reservations at the very best restaurants, we like to say that Somm™ unlocks the world of taste.
The idea for Somm™ was born in the first summer of the pandemic when we were all longing for travel and culinary experiences. After studying the foundations of wine in lieu of taking a trip out to wine country, I quickly learned how complicated the world of wine could be. After getting a deeper sense of the market, I realized I wasn't alone! Clearly, we can all relate to feeling overwhelmed with choice - whether it's aimlessly wandering the aisles of a bottle shop or selecting a wine from an intimidating wine list at a restaurant. It's evident that most people really don't know where to start with wine, which is how the first version of our recommendation engine started.
Since then, Somm™ has grown into much more than a passion project and recommendation engine for food and wine pairings. After launching our first version of the product (the "MVP"), we had enlightening conversations with restaurants, wineries, wine agencies, and hotels. We saw how the hospitality industry was catalytically embracing technology and looking for sustainable technology solutions that would build their business in the long term that could reach a new audience of high-value consumers. The rapid digital transformation and an open mindset for solutions that could help hospitality engage with new guests drove the launch of Somm Cru & Grand Cru memberships. Both levels are elevated versions of the Somm™ app and offer special benefits and experiences from the best of hospitality in a way that marries digital discovery with incredible physical experiences.
Our roadmap is now about becoming the 'Spotify of Taste', which means owning the entire category of taste - and wine is just one component of our grand vision.
What is the business model of Somm? How does it add value to wines?
The Somm™ app is free to download, which gives direct access to the recommendation engine and the "Personal Digital Cellar," allowing users to save, rate, and annotate their collections. For a monthly fee, users can upgrade to Somm Cru and Grand Cru, our membership programs that offer unlimited access to premium benefits and experiences from the best of hospitality. We're also very excited about the relaunch of DINR by Somm™. DINR is a popular mobile app that unlocks reservations at Canada's best and most difficult to get into restaurants, which will be relaunching under the Somm™ ecosystem in just a few weeks!
So, between Somm Cru, Grand Cru, and DINR, we're very well-positioned to be Spotify of Taste and become the modern-day Michelin Guide.
Can you share some light on DINR? What is your idea behind launching it?
Just a month ago, we announced the acquisition of DINR, which was made by restaurateurs for restaurateurs. For those who might be unfamiliar, DINR is an easy-to-use mobile app that was completely embraced by both consumers and the hospitality industry. It allows guests to book same-day reservations at coveted restaurants by filling empty seats that arise from last-minute cancellations or same-day openings while also allowing restaurants to strategically post availability so that the most appreciative and reliable guests fill their establishments. For restauranteurs, this means that no-shows are eliminated, and revenue is maximized - which is even more important now as restaurants recover from the pandemic.
Our DINR partners are also highly curated, so between the prestige of being a DINR partner plus the accountability and calibre of the guest; the hospitality industry is ready and excited for DINR to be back. The DINR app will now be part of the bigger vision of SommTM as we set out to be the category owner of taste, or as we like to say, 'the Spotify of Taste.'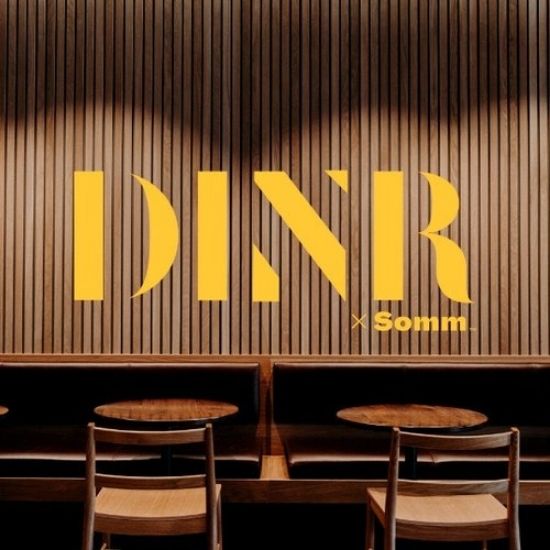 Image Source: DINR
How did your background in the finance sector help you prepare for Somm?
For one thing, the relationships I developed while working in the finance industry and then maintained when I went into tech allowed me to start conversations with prospective investors with ease. Not that raising money is ever simple or straightforward. I at least knew how to begin the process. I also could build any investor presentation, financial model, competitive landscape, help work on term sheets, capitalization tables, etc. From a business perspective, there have been tons of transferable skills. Aside from that, over the years, I've learned how to build teams, and I've had to interact with many different personality types. Navigating internal and external relationships is paramount for any company to take off. Pitching, landing partnerships, and doing business development are other skills I was able to take away from the first chapter of my career. Beyond those elements, I used to wine and dine a lot of clients, so I also fully appreciated the consumer problem and intimidation that many people (even the most confident businesspeople) feel when the wine menu is dropped off or the sommelier swings by the table. So, it all comes together really quite nicely.
Can you help us understand how to use the app to get a recommendation?
Our highly intuitive recommendation engine is wired the way we naturally think. It's driven by behavioral machine learning and backed by top sommeliers, providing users with a great selection of wines according to their individual palates and preferences.
After downloading Somm™, all you have to do is answer a few questions about your meal or occasion, and the app will generate fast and credible wine recommendations right away. It's just like having a sommelier in your pocket! It's the perfect tool to have open while you shop, as you choose a wine at a restaurant or as you decide what to enjoy from your cupboard at home.
How do you think the beverage industry's technology has progressed over time?
First and foremost, the marriage between hospitality and technology is alive and is here to stay. As a society, we've all become digital natives. We don't anticipate this going away, but we do know that both consumer expectations and the hospitality and beverage industry evolved during the pandemic.
Starting with the consumer, the pandemic certainly changed consumer behavior as we know it, and restaurants and beverage providers are far more open-minded to technology. We've all spent significantly more time at home getting intimately familiar with home cooking, take out, and attending high-quality virtual experiences. But now, as we step into a post-pandemic world, it's clear that the consumer has a different set of expectations from their hospitality experiences. They value curation, personalization, quality, and community. The bar for physical experiences is set a lot higher, and the more that technology can efficiently complement the experience, the better.
Through the launch of Somm Cru and Grand Cru and the relaunch of DINR by Somm™, consumers can discover incredible experiences from the palm of their hand and be connected to physical experiences that truly define great hospitality.
Can you share some key tips on operating a business and raising capital?
Build yourself a network and leverage the butterfly effect. Try to get new champions, supporters, and investors to make warm introductions to other people or investors they believe will be beneficial to you or interested in backing your company. Never say no to an intro (but definitely prioritize them - your time is extremely precious when raising money).
Select investors that will actively fill a skill gap for you - whether it's operational expertise, network, or deep tech. You don't need a bunch of active investors, but you should definitely try to have a few that will play a more significant role in getting you to market in a stronger, better, and faster way.
Give yourself lots of time to raise money. 6 months per round in the early days. You never know how long it will take, and the last thing you want is to feel crunched for cash. You'll probably still feel a lot of stress and money pressure - it's kind of inevitable for early-stage tech businesses, but try to avoid it.
If you have a great idea, surround yourself only with people who are going to be in your corner. Completely let go of people that don't elevate you. Don't spend too much time convincing people of your vision or trying to change prospective investors' minds if they don't get it - it's more energy than it's worth. Especially when you could be spending that energy on supportive people that will move the needle for you personally and for your business.
Straight up, ask prospective investors what sectors, stages, and cheque sizes they support. Ask this at the beginning of your conversation. Also, find out how they define those stages ('seed stage' means something different to almost every early tech investor). Also, ask for real metrics and goalposts to know what you need to do to have a meaningful conversation in a subsequent round.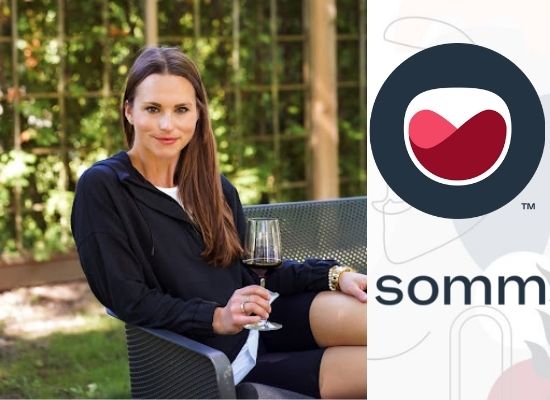 Jennifer Tremblay, CEO & Founder at Somm
The field of technology is often regarded as a man's domain. What obstacles did you confront as a woman working in this field?
Every field at a very high level is a man's domain. In tech specifically, less than 3% of funding goes to women, so you just know that it will be significantly more challenging to raise money for your venture. Very few investors and VCs make a concerted effort to back female founders, and the ones that do, tend to back stereotypically female-focused businesses (like fertility, cosmetics or wellness, women's wear, etc.).
I've dealt with some prospective investors who were oddly aggressive, or passive-aggressive, ones that commented on my looks during pitches… that's just the tip of the iceberg. You can't help but wonder if they'd speak as condescendingly to a man. As a woman raising money, you just need to be able to tackle the landscape, have an extraordinarily thick skin, do your very best not to take things too personally (this was very hard for me and for many founders), and just keep trying until you find your backers - who are ultimately your partners.
In your opinion, what are some of the forthcoming technical advances in the wine industry?
As we adjust to our new normal, it's clear that technology that drives more revenue, reach, and engagement is here to stay. As is a technology that truly benefits the hospitality industry.
As an example, the Somm Cru and Grand Cru programs were created to showcase the best of any establishment by allowing guests to access premium experiences while allowing our hospitality partners to be creative and flexible in their offering. It's free for partners and certainly not egregious like many other food tech platforms out there - it's also a value additive. And it's all about connecting our hospitality partners to a net-new, loyal, and generous consumer audience.
The same is to be said for DINR, created with restauranteurs in mind. Especially as lockdowns lift, guaranteeing every seat stays full has never been more important, and DINR's five-year average no-show rate of just 0.2% is tremendously valuable.
How do you plan to grow Somm in the future?
This is just the beginning for Somm™. We first built the app and recommendation engine around food and wine pairings because it gave us a deep understanding of individual palates and, as a result, served as a great springboard to the broader hospitality and lifestyle landscape. As much as we're a technology company, we truly believe that to unlock the world of taste, and we need to be in consumers' hearts, minds, palms, shelves, stomachs, and date night calendars. For us, 'taste' encapsulates all of this, and we're so excited for the next chapter as we pursue our mantra of 'discover digitally, experience physically.'
Whether it's booking a last-minute reservation through DINR by Somm™, enjoying a complimentary glass of bubbly at a restaurant or a signature experience through Somm Cru, or getting a great wine recommendation to impress your guests, our mission is to become the de-facto platform for every culinary curious and lifestyle focused consumer.
What advice do you have for women who want to get into the wine-tech industry?
Just try. Very few people actually try to execute great ideas, so taking the first step to executing what you had in mind will put you way ahead of the curve!
Can you share some of your favorite wine suggestions with us?
I think there's a place for almost everything, as long as it's well made. Wine doesn't need to be expensive to be good, but I've definitely enjoyed some over-the-top wines as well.
Some of my favorites: I absolutely love Spanish wine. Whether it's Cava, Albariño, a Tempranillo, Garnacha or Bobal - I love it. Spain also offers some of the best value on the market, so you'll pay considerably less money for something that is very good. I love Grower Champagnes as well… the small, boutique producers in France who are personally involved in every step of production. I much prefer these champagnes over the mainstream ones. It's night and day in quality, I find. Other than that, I love sipping on a slightly chilled, light-bodied red - gamays, and cool climate pinots are just delicious.
Interviewed By Aakriti Rawat, Beverage Trade Network