'Free Flow is saving the world one keg at a time.' Says Rich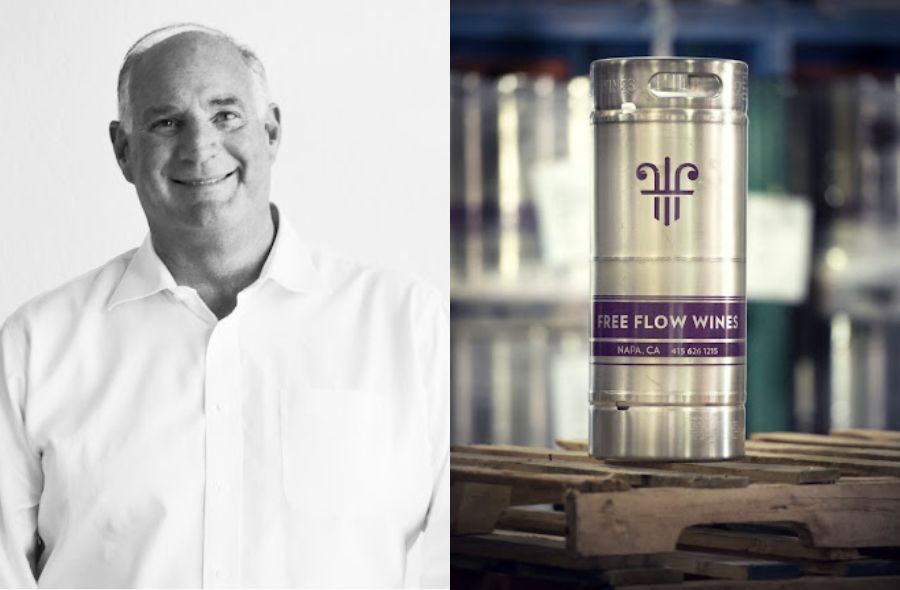 Rich Bouwer, CEO at Free Flow Wines, shares his views on the importance of eco-friendly wine packaging and talks about how innovative packaging can help grow wine e-commerce.
03/05/2022
Rich Bouwer joined Free Flow in 2018 as a chief operating officer following nearly two decades in the wine industry, including key roles at beverage container distributor Saxco International and prominent vintners Beringer and E. & J. Gallo Winery. He was promoted to CEO of Free Flow, providing the means for consumers to receive higher-quality wine in more environmentally friendly and cost-effective packaging. Free Flow, which was founded in 2009, carries over 250 wine brands in keg from wineries all around the world. In addition, premium wines are offered in Free Flow kegs and cans at restaurants, hotels, retail establishments, sports, and entertainment venues around the United States.
[[relatedPurchasesItems-35]]
Tell us about yourself and your background? How did you come up with Free Flow Wines?
My first job after college was on Wall Street. I realized after three years that investment banking was a bad fit for me. I wanted to work with a product I loved, so I moved to wine. I have been in the wine industry for more than 30 years and held a variety of positions such as VP of Operations, GM, etc. Our founders, Jordan Kivelstadt & Dan Donahoe, had a vision for a better way to serve on-premise wines by the glass. Wine in kegs provides better quality, reduces waste, increases profits and the kegs are re-used for decades eliminating most of the carbon footprint of a traditional bottle of wine. Beer drinkers know that beer is freshest on draught. Likewise, wine on tap is always fresh, no need to worry about how long a bottle has been open.
As a CEO of Free Flow Wines, What are your key responsibilities?
The first responsibility is to Free Flow's customers – our winery partners and the on-premise venues that pour wines on tap. After that, I have equal accountability to employees, shareholders, and wine wholesalers who distribute kegs for our wineries.
On a macro level, Free Flow is leading the charge in helping to grow the wine on-tap marketplace and reducing the environmental impact of wine.
How do you intend to promote eco-friendly wine packaging that has a lower carbon footprint, lower supply chain costs, and provides ultimate consumer convenience?
Our winery partners have saved 46 million pounds of waste from the landfills in the US through the use of 100% reusable-steel kegs for on-premise by the glass programs. Glass bottles account for 30-50% percent of wine's carbon footprint — the single biggest factor impacting emissions. Sadly, less than 40% of wine bottles in the US are actually recycled. Each 19.5L reusable steel keg eliminates 26 empty wine bottles, corks, labels & cardboard boxes from going to the landfill or being recycled. Kegs can be reused for 30+ years.
Free Flow is also a leader in water conservation. For example, 95% of our processing wastewater is reclaimed for reuse through a closed-loop water reclamation system.
Our motto is that 'Free Flow is saving the world one keg at a time.'
Why wine on tap? In your opinion, do you think wine on tap has helped you in expanding your business?
Wine on tap defines our business; it didn't exist prior to launching Free Flow in 2009. The benefits of the draft had been proven with beer, and our innovative founders saw the opportunity to bring the quality and environmental benefits of the draft to the wine industry. We have pioneered the category since and remain the leaders in providing kegging services for wineries.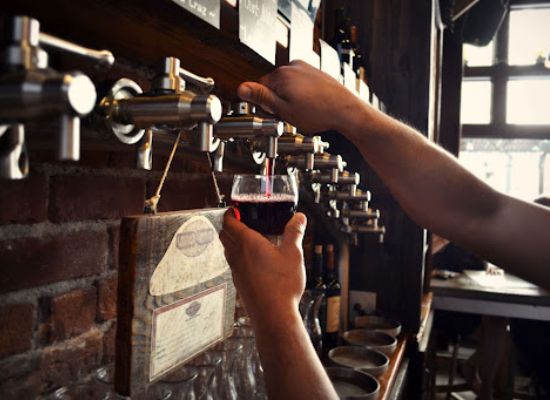 Wine on-tap, FreeFlowWines
How do you think tapping into keg wine has contributed to environmental sustainability?
We know that pouring wines on tap from reusable kegs greatly reduces the waste caused by traditional wine service for by-the-glass programs. It saves 26 bottles per keg and reduces the CO2 emissions impact by 96% compared to pouring the same volume of wine from glass bottles. We stand by a reusable keg as the only viable solution for pouring wines on tap as the PET keg alternative is not truly recyclable and end up in the landfill.
What kind of challenges did you face when you first started? Are there any challenges you're facing now?
In the early days, it was challenging to convince winemakers and consumers to break from tradition – they questioned the quality of wine poured on tap. On the contrary, our winery partners always have focused on packaging higher quality, premium wines as freshness are preserved from the first pour to the last glass, ensuring the freshest, best-tasting glass of wine. Operators and winemakers alike appreciate the consistency of quality. Today, the concept is widely embraced, with more than 8,500 accounts pouring wines on tap nationwide and growing.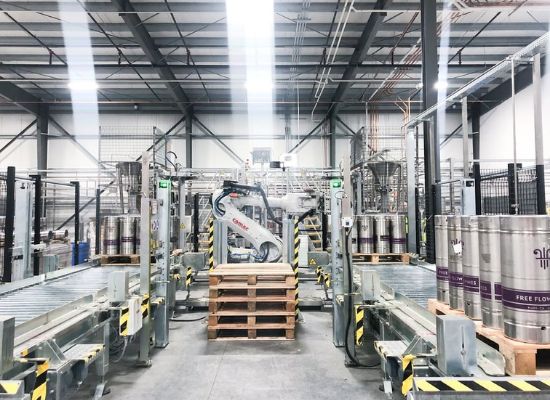 How did the pandemic affect your business, and what efforts did you take to deal with it?
The pandemic dramatically impacted our business, as kegs only service the on-premise, which was completely shut down. We also fill wine into aluminum cans (another highly sustainable package!), which helped keep our business afloat during these challenging times. We've since recovered from the downturn and are seeing similar growth as we did pre-COVID.
How do you think innovative packaging can help grow wine e-commerce?
Consumers are demanding packaging that supports their values. While kegs only service the on-premise, canned wines have seen exponential growth in recent years, especially in the e-commerce channel. However, I believe we've only dipped our toe in the potential and look forward to new innovations that can support sustainable initiatives and maintain the best in quality. Alternative packaging has taken the pretense out of wine and helped to engage the new wine consumers.
What factors, in your opinion, play a role in companies adopting technologically advanced packaging for their products?
Quality must be maintained, or the product will not succeed. Companies need to do their research to ensure that the packaging can be executed as intended – from material choice to packaging services. Additionally, we need to be more forward-thinking and question the marketing tactics of some options. For example, many packaging options will tout recyclability when, in reality, they are not actually able to be recycled due to limitations at recycling facilities or cost.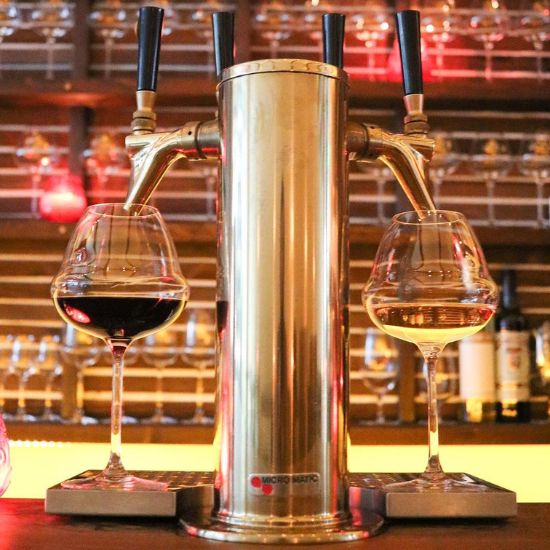 How do you think offering Smart Packaging Solutions to your customers can help increase the business?
The bottom line is any new package has to be good for business. New formats must help to improve service, increase sales, and engage new customers to increase profits ultimately.
What's next for Free Flow Wines?
With the on-premise now open, we are working with our winery, distributors, and on-premise partners to help grow the category more broadly. Beyond the environmental benefits of a wine on-tap program, the speed of service is highly desirable at this time as everyone is addressing staffing constraints and wants to maintain the same level of quality and service. We currently only service the domestic US but would love to see wines poured on tap beyond our borders in the future.
Interviewed by Aakriti Rawat, Beverage Trade Network