Technology Is Taking Over The Brewing Industry By Storm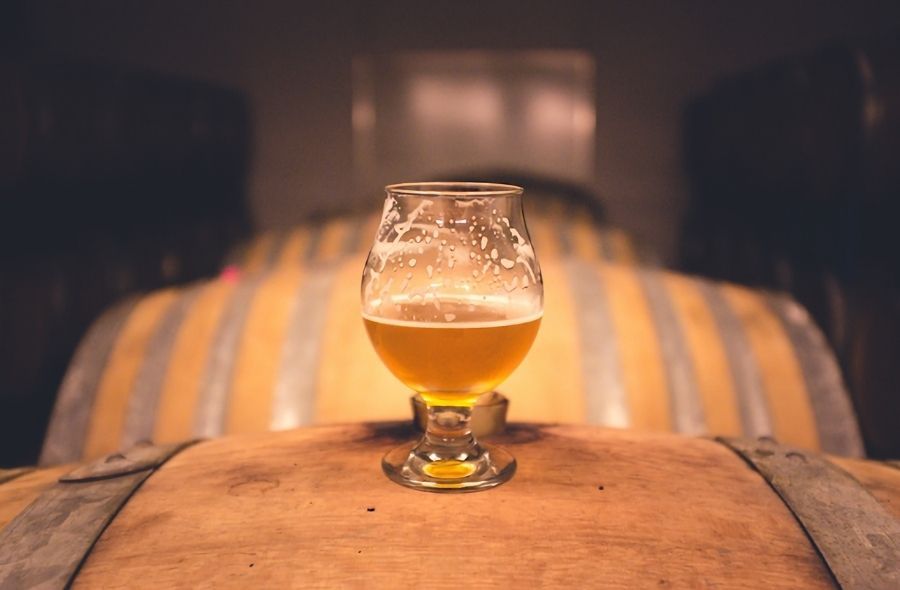 The craft beer industry is now one of the most technologically advanced industries globally. So it's no wonder that breweries rely on modern-day technologies and practices to stay ahead of the curve in a trend-driven business like craft beer.
06/03/2022
The brewing landscape of today is a far cry from the primitive brewing vessels available to the earliest brewers. The days of making five gallons of wild-fermented beer at a time in old oak barrels are long gone. The industry is undergoing another round of adaptations due to a tight job market, climate change, changing drinking preferences, and many other factors. The brewing process, frequently called an art form, remains complex despite many years of experimentation, as the demand for unique beverage experiences has grown. Large and medium-sized manufacturers typically have a monopoly on technologies due to the knowledge required for their management, development, and implementation costs, which necessitate careful planning. As a result, the fast-expanding artisan sector frequently lacks the necessary personnel and funding to effectively adopt new technologies.
[[relatedPurchasesItems-35]]
The global beer market is changing rapidly, owing to the rise of the craft beer sector, innovating product differentiation and quality. In reality, independent craft breweries place a premium on new tastes and products that harken back to traditional beer styles and manufacturing practices, bolstering the industry and generating customer interest.
Selling beer in today's hyper-competitive market is more complicated than it has ever been, exacerbating other issues that breweries have long faced, such as employee turnover and accountability. Thankfully, these technologies provide a data-driven, centralized solution to these issues and reliable data that can be utilized to improve other operational aspects. For example, when developing a strategy and presenting to high-level buyers, harnessing data is essential for chain projects.
Climate change, technology, pandemics, and consumer demand preferences have altered beer supply chains. In addition, brewery software and innovative technology will likely improve brewing processes, inventory management, quality control, and delivery.
Processing, delivery, service, and consumption are critical steps in the beer manufacturing chain that could benefit from IoT (Internet of Things) -based technology. Sensors and digitization were first introduced by large brewers, followed by smaller breweries, including craft breweries.
Artificial Intelligence (AI) and Machine Learning are helping the world become more efficient and effective in every way. For example, artificial intelligence (AI) and the Internet of Things (IoT) are becoming more prevalent in the food and beverage business. Even the breweries are using AI to improve their beer production. Thanks to AI, the customization of alcohol content, flavor, color, aroma, and product development is much more viable and faster.
In the craft beer industry, software is becoming a big player. Brewery software is improving at the same time as manufacturing procedures increase. A project dubbed IntelligentX, a start-up co-founded by Rob McInerney, is possibly the best illustration of technology taking hold of beer. The service employs AI and machine learning to understand its users' specific tastes. IntelligentX compares the user's preferences to supply chain and production limits to locate people who share similar tastes. Using an algorithm called Automated Brewing Intelligence, this London-based company went on to make the world's first AI-brewed beer (ABI). They released four flavors based on this algorithm: Amber AI, Black AI, Golden AI, and Pale AI.
What's more astounding is the active consumer feedback mechanism that underpins the entire operation; consumers who try these beers may communicate with the ABI via Facebook Messenger to share their thoughts and comments. Surprisingly, these four significant tastes have already been changed and enhanced nearly 11 times based on consumer input. IntelligentX has developed its first line-up and opened the road for automating an early process in producing beer by popular crowdsourcing tastes. Microbreweries are also using AI to combat competition and enhance production to facilitate expansion efficiency.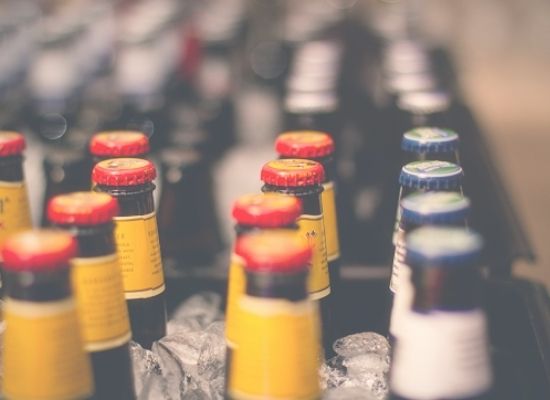 Many breweries, including IntelligentX, have joined digital companies to explore AI applications. Such as the Campion Brewing Company in Virginia teamed up with Metis Machine to build a new IPA recipe and evaluate new beer recipes using data from the top ten best-selling (Indian Pale Ales (IPAs) in the US. In addition, Carlsberg and Microsoft collaborated on the "Beer Fingerprinting Project," which uses machine learning to map out and anticipate beer flavors based on beer ingredient characteristics, reducing the time it takes to develop new beers. And Sugar Creek Brewing Company collaborated with IBM to optimize its beer production system using AI.
Untappd, a smartphone networking app that allows users to score the quality of beers they're drinking and see what their friends are drinking, is one example. The software would also make beverage recommendations depending on the user's preferences. All of these developments enhance the consumer's overall experience. However, there is no doubting that automation is desirable in the brewing sector for product development because of its speed, efficiency, and guaranteed consistency.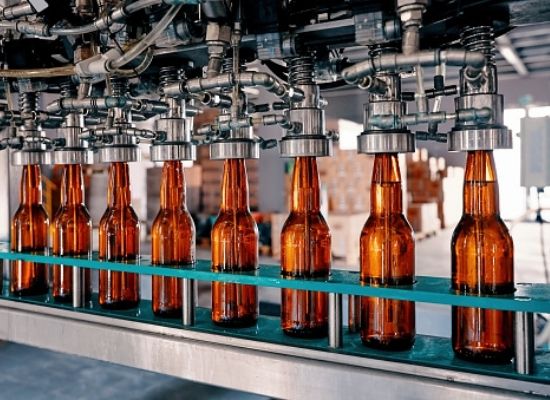 Image Source Unsplash
Product monitoring employing brewery software tools allows batch tracking to detect the status of all inbound and outbound deliveries to the warehouse, ensuring timely deliveries and customer stock replenishment. Automated storage and retrieval solutions that improve warehousing and dispatch efficiency are revolutionizing the beer supply chain. Brewers can account for all materials and transportation expenses with the addition of brewery software, ensuring that products are appropriately priced to maximize income.
Consumers are becoming increasingly involved in learning about the origin or source of raw materials and the ethical footprint and long-term sustainability of the products they buy. For example, consumers can use blockchain technology to track the origins of their beer's barley, including where it was produced, harvested, and malted. Scanning a QR code on a beer pack gives you an end-to-end glimpse of the supply chain. The blockchain brewery software provides a decentralized platform for improving traceability and gaining vital data on raw materials.
Microbreweries must keep track of and understand when and how much each component will be available. Artificial intelligence and analytics are expected to become more popular as they can track, evaluate, and interpret essential data to reduce overall beer production costs. Breweries will increasingly embrace the Internet of Things (IoT) in the future, using technology such as RDIF tagging, GPS shipment tracking, programmable logic controllers, and sensors to automate beer production. With real-time monitoring and data-driven decision-making, the Internet of Things will drive efficiency, productivity, quality, and safety.
Article By Aakriti Rawat, Beverage Trade Network