The Imminent Importance Of Wine Software For Wine Businesses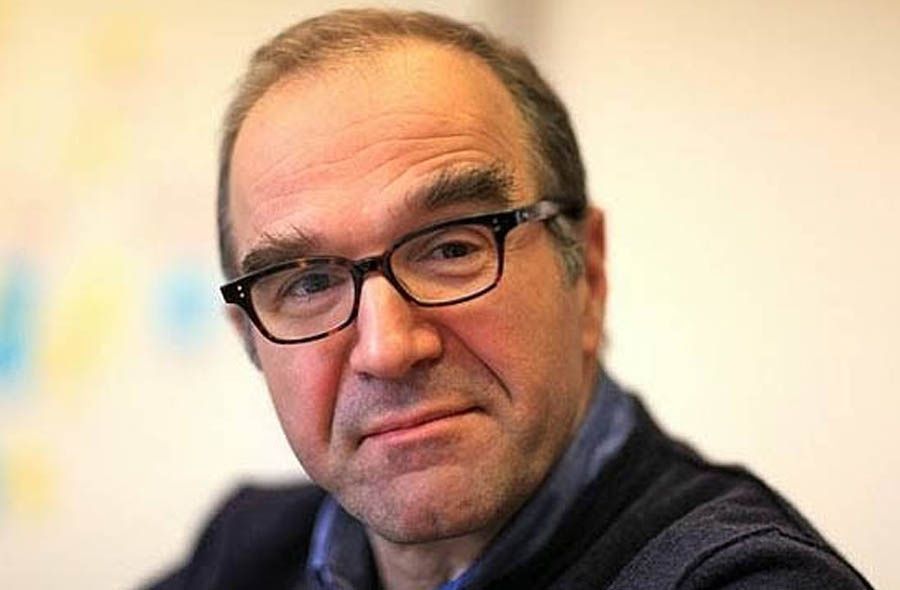 Nick Martin is CEO and Co-Founder of Wine Owners, providing software-as-a-service (SaaS) business management software for the wine industry.
12/01/2022
"Mastering Data is Important Because It Sets Up a Business for Business Growth, An Essential Precondition to Being Successful in 2022." In this interview, we discuss with Nick Martin, the importance of a SaaS platform for wine businesses. He shares his insights about how they recognize the priorities of wine businesses to develop the SaaS platforms and what the future of wine software looks like.

Q1. As a CEO and Co-Founder of Wine Owners, what led you to join the wine industry and come up with the idea of Wine Owners?
I fell in love with wine for its life-affirming and pleasurable characteristics. I saw in this somewhat unusual sector - one that has been quite obviously lagging behind other sectors - an opportunity to make a difference. As a consumer, I could see many issues. I could see how we would be able to effect significant improvements with software and associated processes designed purely for this market.
Q2. Could you explain the business model of Wine Owners? Who is your target clientele?
Wine Owners' provides a Software as a Service solution, embedded with industry-specific information, to the independent wine market globally, paid for principally on a monthly recurring subscription model. Our solutions are perfectly adapted for wine retail and distribution and warehouses, and provide deep engagement with their clients.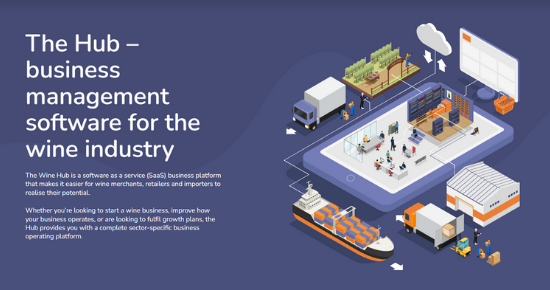 Wine Owners - A Software for Wine Businesses
Q3. How do you think the demand for Fine Wines has increased over the years? How do you value the wines?
The market has immeasurably broadened, it has become embedded in expressions of lifestyle, it is a truly global market and is geographically unrecognizable from the market of 20 years ago.
We value based on patterns of low market clusters, for different geographic markets, and work closely with Wine-Searcher to that end.
Q4. How do you think the investment in Fine Wines has evolved over the years and what do you think the future looks like? What are some of the important tips you would like to give to the people who are looking to invest in Fine Wines and how should they build their portfolio?
I'm wary of using terms such as investment in respect of a non-fungible, luxury commodity. I prefer to think in terms of wine as a potential store of value with the additional utility of the pleasure it brings to groups of like-minded friends and around the dinner table. That's not to say people who invest in wine are misguided, but I would advise not to invest in wine unless it's a rather small part of your overall wealth, and it should ideally come out of discretionary spending.
Like anything or everything!, I'd argue that diversification is key. It's key to interest, and to managing downside risks.
Q5. How do you think Covid has impacted the investment in Fine Wine?
Covid has driven consumption more than anything else, which as long as it's tempered such that it doesn't prejudice your health, is a good thing!
Q6. How do you offer privacy to your database of 26,000 users?
No personal data is ever shared between clients. Where we operate software for trading, whether for other businesses or under our own brand (where we started with software back in 2012), the principle is that it should be an anonymous market, with processes that financially protect and provide assurance to counterparties.
Q7. Which are some of the most valuable wines and regions in the market currently? What tools do you use to establish the provenance of a wine?
Burgundy is flying, with accelerating secondary market prices through the last quarter of 2021. Driven by scarcity. Vintage Champagne also has had an epic year in 2021, with far greater returns than you'd normally expect to see, in a market that has volume, relatively.
Provenance is such a big subject area, with a patchwork of approaches that may be relevant to certain periods of time only. Different jurisdictions have different ways of bringing reassurance to buyers, but all depend upon traceability. See my comments on NFTs. Can you prove the movements of a wine over time, the time it's been within a professional storage location, the integrity of the original packaging? Then what's the premium for strong traceability, or the discount in respect of a poor historical record?
Q8. What kind of innovations are you doing in your business? What's your take on NFT? Are you planning to venture out into it?
Let's see where demand from our business clients takes non-fungible tokens. We're a technology provider and reflect the demands of the market at the end of the day. Hitherto has it been a solution looking for a problem? But these sorts of innovations can advance very quickly so we keep a very open mind. Unsurprisingly, we see opportunities around traceability, distribution and transferability. We now see producers putting NFTs on bottles ex-cellars, and in all likelihood, it's this - NFTs applied at source - that'll drive market adoption.
Q9. Can you tell us more about Wine Hub? What exactly is a SaaS platform? Can you give us a brief overview of it?
The Wine Hub is a business operating platform, used by Retailers/Merchants and Specialist Importers to manage their whole business operation. Because we designed the Wine Hub just for the wine and spirits industry, it's able to deliver considerable business efficiencies and drives a business growth agenda, (and which is much more difficult and expensive when adapting generic, cross-industry software frameworks to wine).

Wine Hub - A SaaS Platform
So think of the Wine.Hub as comprising all the aspects of an ERP such as inventory management, purchasing, shipping, reconciling, selling, client management, eCommerce and omnichannel…adapted specifically for the wine market.
How come we don't use the term ERP like Microsoft, Netsuite and others do when we talk about the Wine Hub? Because that term presupposes every generic function is included 'under one roof', developed by the one company.
Software as a Service (SaaS) API connectivity makes it so much simpler to integrate with the best in every class. So you don't end up with a 'meh' accounting package, you get Xero or Sage Intacct. The same goes with CRM or business intelligence or email service providers (ESPs). When we offer a fully integrated e-commerce offering (called the Hub Webshop), you're not stuck with something we've built that's proprietary, you get pre-integrated WooCommerce and WordPress that's so deep you wouldn't know they're different software.
SaaS and Platform as a Service (PaaS) are more than just buzzwords, they reflect an approach to software configuration that is uncompromising, de-risked, and capable of providing the very best user experience.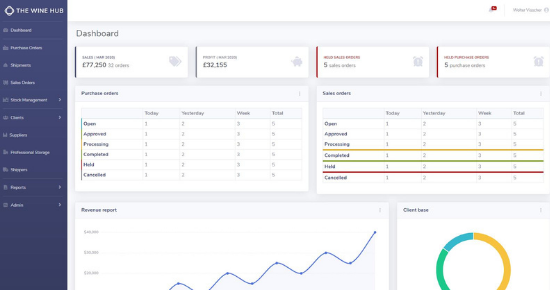 Q10. How do you understand the different priorities of wine businesses before developing the SaaS platform?
The Wine Hub has been shaped by the wine industry for the wine industry. As a business, we started our life back in 2012 as a collection management platform (wineowners.com), so from the beginning, our focus was on the customers of wine businesses. We quickly discovered that there were unmet needs that wine consumers expected from whoever they bought wines from, and we took that insight and started shaping software for wine retail and distribution companies.
A couple of years later, from the moment we were approached by the warehousing and logistics market leader Western Carriers to integrate our wine expertise into their private client storage business, we grew fresh, industry-specific expertise in inventory management and workflow management, and it was many of those well-proven frameworks that we used as building blocks for the Wine Hub. Naturally, we listened intently to the idiosyncrasies and variations within the retail and distribution markets as we rolled out the Hub to our first 30 early adopters. Going forward our industry focus will be driven through the newly formed user group.
Q11. Why do you think mastering data is helpful for wine businesses? How do you help them in doing so?
Mastering data is important because it sets up a business for business growth on a SaaS platform.
Firstly data accuracy is really important so that mistakes are squeezed out of the system. Our software platforms are underpinned with wine product reference data, wine definitions, pricing and content. So it has an inherent advantage in terms of quality of data inputted, ease of data migration, data integrity, or standardization (so you don't end up with misspellings or descriptive variations of the same product) - and that improves the quality of business operations, reduces manual overheads - which helps to make a business more efficient, frees up resources and underpins a better customer experience.
Secondly, data mastering with key industry integrations brings clarity to the process of reconciliation. If you can trust a single source of truth, you can, for example, chase down discrepancies more effectively, deal with 3PL issues more quickly, have faith in-stock positions, and accurately predict and communicate deliverability.
Thirdly, as the wine market digitizes, it becomes more multi-channel (as expected). Being able to allocate stock to different channels according to the addressable market you're hoping to reach via each channel can be rather important to broadening engagement and achieving growth. If you're not doing an impeccable job of mastering your data, this simply won't work, so mastering data is more than just helpful - it's an essential precondition to being successful in 2022.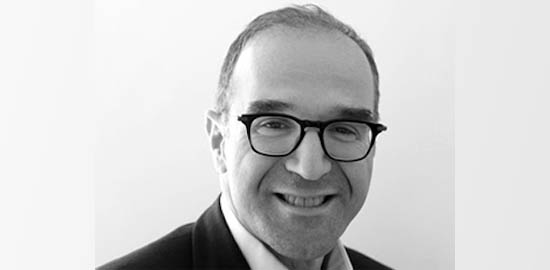 Nick, CEO and Co-Founder of Wine Owners is also one of the main speakers at the Future Drinks Expo held in May in San Francisco
Q12. What kind of consumer shifts have you noticed in your consumers? What do you see happening in 2022?
Consumers of fine wine are demanding an online user experience they can recognize and trust and are much more likely to cross between buying channels. They're no longer single-threaded.
Equally, they are much more likely to be scathing of inadequate user experiences.
Covid has driven higher consumption patterns, of a higher quality.
Q13. How do you plan to grow Wine Owners and Wine Hub in the future? Do you plan to further extend the business to Spirits as well?
Yes, we've already extended into spirits following the developing product mix within our retail business clients and growth of spirits' categories.
The Wine Hub's connectivity capabilities will be built out further, and we'll be focusing on actionable business insight in due course, looking at how quantitative macro trends and micro-level data can be mined and applied to help businesses make smarter decisions and deliver better customer choices.
The way that networks of businesses form and interact with each other within this market shows the collaborative nature of it - but it's also very manual, very hand-cranked - so this is also an area, within the boundaries of compliance, that we expect to be pretty innovative around.
Q14. How are you working towards helping to transform the Fine Wine sector?
Business Wine Owners is the new venture of Wine Owners which works on software as a service that will help in transforming and growing the fine wine sector.
By focusing on our technology for business growth, we can keep the messaging clear-cut, so that our target market recognizes us for our industry-specific SaaS expertise and leadership, and thinks of us as a business solution. Thus, the Business Wine Owners will help in growing the business and profitability with the help of a wine business management software that is shaped by the dynamics of the market.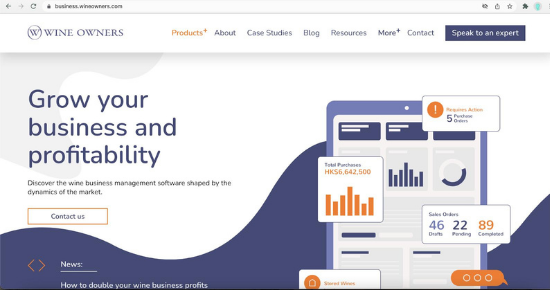 You can catch Nick at The Future Drinks Expo and get your passes today by logging on to the Visitor Portal.

Exhibitor Registrations are also open now.
Interviewed By Prithvi Nagpal: Editor & Sommelier, Beverage Trade Network