VineSleuth, Digitalizing Wine Suggestions with CEO Amy Gross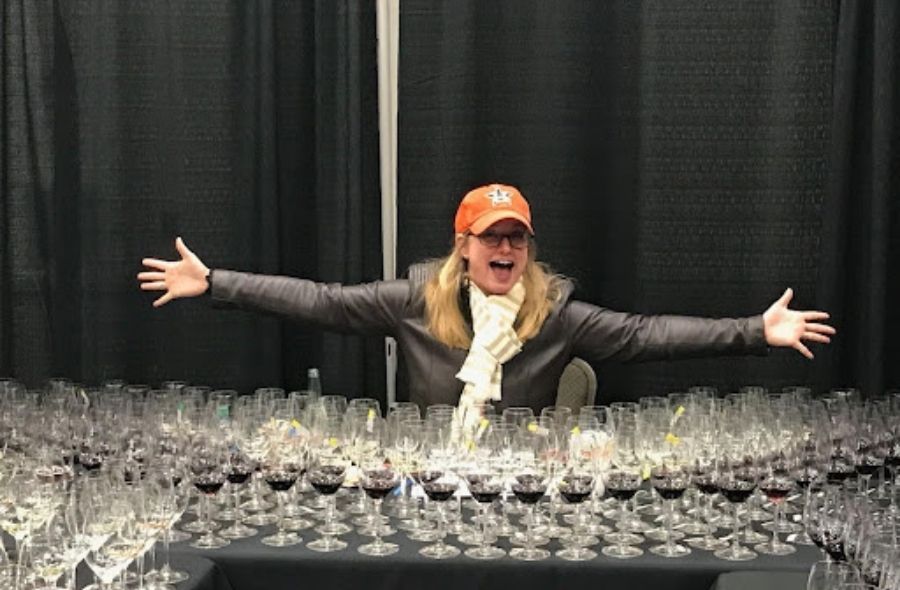 Founder & CEO of VineSleuth, Amy Gross shares her entrepreneurial journey of finding the right wine using AI.
21/04/2022
Founder & CEO of VineSleuth, Amy Gross is heading a company that uses sensory science and predictive analytics to make flavor-based wine recommendations. Her entrepreneurial journey began when she decided to solve the problem of what wine to buy for herself and others. She knew that solid data, not crowd-sourcing or using critics' opinions, would lead to the best answer. She pulled together a team of sensory scientists, data scientists, winemakers, sommeliers, and other wine professionals to create a patented method to analyze wines and consumers objectively. Next, she worked with an applied mathematician to develop a learning algorithm to match people with flavors they would like by using the analyzed data. This enabled casual wine drinkers to find the right wines for them. Amy's work with VineSleuth has been noted in the New York Times, Fortune, CNN, and Meininger's Wine Business International, among other media outlets.
Define your role.
CEO and Founder of VineSleuth, Blogger, and Mom of Three. Each of those roles encompasses much of the following:
Dreamer, Researcher, Recruiter, Communicator, Doer, Budgeter, Fundraiser, Marketer, Salesperson, Educator, Listener, the 'Buck Stops Here' person.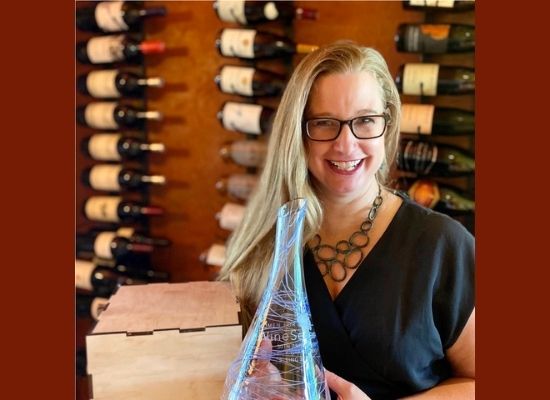 Image: Founder & CEO of VineSleuth, Amy Gross
What is VineSleuth?
In 2011, VineSleuth set out to build a first-of-its-kind, best-in-class, flavor-based recommendation engine. We have since commercialized this technology and licensed it to restaurants, bars, retailers, wineries, and a cidery. Our technology is used by these clients to make recommendations online and in person, train staff, and guide product selection. We are currently in the process of expanding into additional beverage categories where flavor preferences drive decisions.
Define AI and the possibilities it holds.
Artificial Intelligence refers to the general ability of computers to mimic human thought and perform tasks in real-world environments. This can be used in many ways to perform thinking tasks at scale and free up human thought for areas where more intricate decision-making is needed.
Some people say AI is taking jobs. I believe it is freeing up human minds to be even more creative, as AI will likely never be able to decipher some of the nuances the human mind can. But, with proper training, it will come close.
At VineSleuth, we use painstakingly accurate flavor data and Machine Learning to train for accurate beverage recommendations. By using AI, we not only guide guests and shoppers to the right beverages to enjoy next, but we also share data on preferred flavor profiles and why those profiles are preferred to guide product selection and portfolio creation.
It's been fascinating to see this in action, watching guests try wines they never expected to enjoy. Humans might have taken the guests' input on wines they have enjoyed and kept them in the same type. Our recommendations help them to explore new, sometimes unexpected options.
How is AI transforming shopping experiences in-store and online in the drinks industry?
My focus has been observing AI in terms of personalization and better hospitality practices, helping restaurants and bars make more money and make guests happy at the same time. Our technology enables servers to serve better and guests to serve themselves better, both through personalization.
Rather than just offer a guest more of the same product or a minor variation, the AI in VineSleuth's recommendation engine can determine products and flavors a person is sure to enjoy even if on the surface it does not bear any resemblance to their established favorites. This has been exciting to see in action!
One of our client wineries had a guest come in who preferred red wines. He walked out with a case of off-dry Riesling, thanks to using our interactive menu in the tasting room. The tasting room team likely would have taken his input for red wines and started him there. VineSleuth dug deeper into his tasting preferences, enabling him to build a custom flight, then taste, discover, and buy a case of a new wine he loved.
[[relatedPurchasesItems-35]]
What inspired you to be in this domain?
I recognized a problem that I wanted to solve. On a trip to Napa with friends in 2009, I noticed that we all had different preferences, just as we had different preferences for food. Scores and medals didn't dictate what any of us preferred, and it wasn't enough to say (or remember) a specific grape or a specific winery; there were still too many variables.
I knew there had to be a better way than hitting the books and memorizing everything just to have confidence in ordering a new bottle of wine. I opened up my phone and searched for an app to help. I found several that discussed scores, pairings, or used tasting notes that made no sense to someone who is not a wine educator. This bothered me.
After about a year of thinking about it, I got to work. I took the time to build the right team and tweak our methods and offerings. I started by recruiting a Ph.D. applied mathematician and added Sensory Scientists at the Cornell Craft Beverage Institute, winemakers, wine educators, wine writers, and more. Our process was expensive and time-consuming to research and build. I've seen others who attempt this come and go. More than 10 years later, VineSleuth is still here and growing.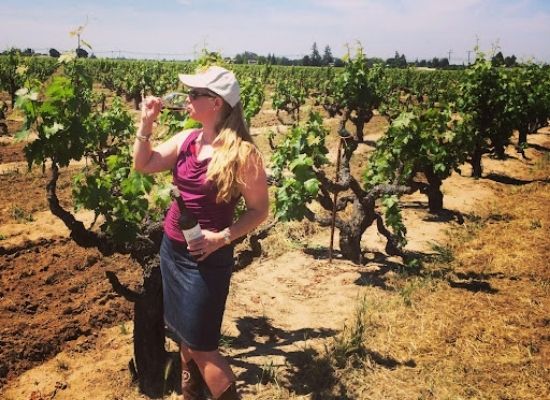 Image: Founder & CEO of VineSleuth, Amy Gross
What AI are you seeing happening in the drinks industry?
In terms of on-premise, hospitality has a lot of turnovers right now. Training new servers is expensive. Using recommendation engines (AI) to suggest a beverage to guests makes training easier, whether that means the guest sees the technology and operates it on a digital menu or their smartphone, or a server uses it on a handheld device, asking questions and letting the recommendation engine show the top suggestions. This use case enables the server's personality and hospitality experience to shine, while enabling them to relate to every guest (without having to memorize the flavor principles of every beverage), and enables underage servers to guide in the process of recommending a beverage that they can not legally taste.
Off-premise, we have all seen the explosion of e-commerce in the past two years. Accurate recommendation engines can take this growth and continue it, enabling wineries and retailers to offer truly personalized customer service at scale, growing basket size and increasing loyalty.
What opportunities do you see wineries, distilleries, brands, and retailers can look at or turn to or start their AI shift?
I think the best way to shift into AI in any industry is to see what processes make sense to automate and go from there. Don't adopt AI just to adopt it, see where it makes the most sense to your business. Use it where it can add more value, more revenue, higher margins, more customers, more engagement, and referrals. At VineSleuth, all of our technology is based on using flavor to do just that.
Some of the things we have worked on at VineSleuth include:
- Interactive, flavor-based menus for guest beverage selection on-premise and off-premise on apps and websites
- Learning, flavor-based recommendation engines for beverage selection in apps and websites
- Interactive, digital server guides, and training
- Product mix guidance based on guest flavor preferences
- Food and beverage pairing
- Recipe curation
- Recipe creation
- Personalized marketing based on flavor preference
- Curated subscriptions based on flavor preferences
What is the process of implementing AI in your own business? How do you identify what can be done via AI?
We aren't just implementing Artificial Intelligence and Machine Learning now, AI has been at the core of VineSleuth since I started the business in 2011. I knew that solid flavor-based recommendations could be made with AI that is trained using best practices. That's why my first recruit was an applied mathematician and next came the sensory science team. Together we built solid training methods for our proprietary AI as well as processes for collecting accurate, precise, and unbiased flavor data through a human evaluation panel. (Recruiting that panel was not a small feat, either way, each can taste with a repeat accuracy of 90% or higher using our methods. We had to set a lot of preconceived notions aside to find that team.)
My experiences in AI with VineSleuth earned VineSleuth a spot in the initial IBM Watson EcoSystem where we worked to build alongside IBM, adding some of their APIs to our technology. It also enabled me to travel globally with the Watson sales and education team, educating their partners on the possibility of AI in groceries and brainstorming solutions that were way ahead of their time.