Wine NFTs Trend Towards the Serious But Gimmicks Remain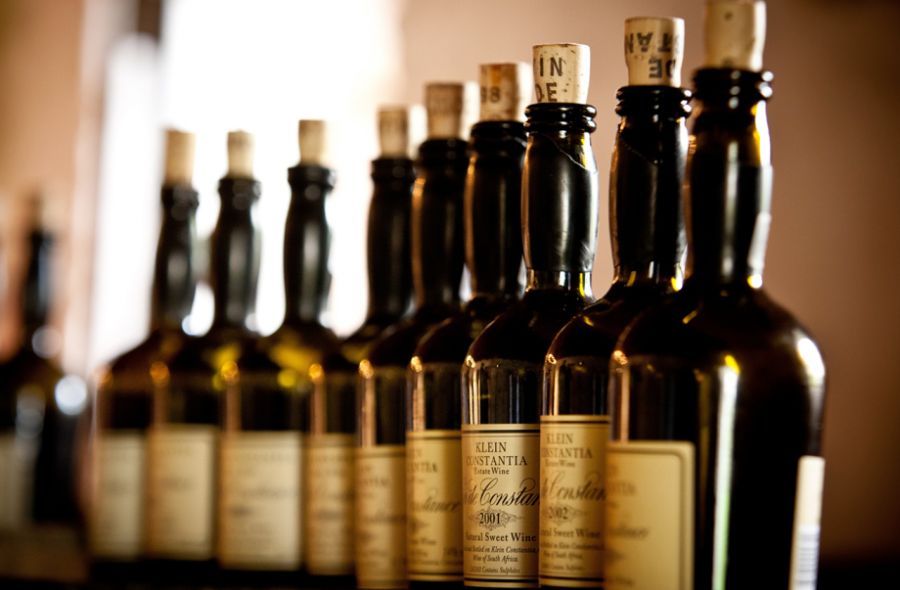 NFTs are a blockchain technology increasingly used in the fine wine trade, particularly to enhance authentication and ease sales. Here, we examine two current examples of practical wine NFTs and also their role in on- and off-premise wines.
03/05/2022
This month acclaimed South African winemakers will auction non-fungible tokens (NFTs) for lots of their icon wines in a sign that use of these blockchain devices has taken a more practical turn in the wine trade than previous wine-related NFT offerings. NFT is a blockchain technology, but instead of acting like an exchangeable currency (such as Ethereum or Bitcoin), an NFT authenticates ownership of specific items, commonly works of art. However, at the same time as some winemakers are harnessing NFTs as a practical tool for luxury wines, a Napa Valley-based NFT is offering to link their tokens to vine (not wine) ownership, private parties, and a virtual community. What is the future of NFTs and wine? Do NFTs have a place with on- and off-premise?
[[relatedPurchasesItems-35]]
The Most Recent Wine NFT Developments
The Strauss & Co. auction from April 18 to April 25, ties the NFTs, as an authentication measure, with between 20 and 50 vintages of between 66 and 288 bottles of actual and future wine on sale in five lots. These wines are from some of the most acclaimed wineries in the country. Blockchain technology's potential for the luxury wine sector has been obvious for at least five years, but only recently have members of the wine trade used the tokens. Strauss & Co. specializes in wines, but this will be the first example of such NFT use in South Africa, and one of the first in the world. "These unique digital contracts encompass vertical collections of Klein Constantia Vin de Constance, Kanonkop Paul Sauer, Meerlust Rubicon, Mullineux Olerasay and Vilafonté Series C," said the company.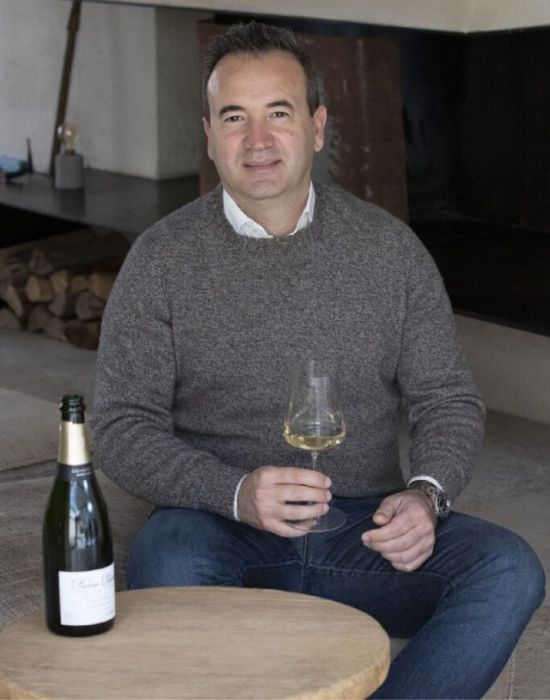 The provenance of all wines is guaranteed, as they come directly from the producers, who will also store them for the purchasers. The NFTs assure ownership and traceability of all future transactions involving the wines. In a similar move, a company called Crurated just announced the use of NFTs to track and maintain provenance of individual bottles, also giving greater access to rare wines to consumers (or the trade) worldwide. Describing itself as a "London-based membership wine community designed to connect connoisseurs with world-class producers," Crurated creates an NFT for every bottle of wine that enters into its warehouse. The NFT provides detailed information on ownership history, vintage, vineyard location, varietal, and other key details. The NFTs are easily accessible by tapping on an NFC or RFID enabled phone. The bottle history is also updated via a new blockchain recording anytime the wine is resold and the token changes hands from one client to another.
The Straus & Co. offering is nearly identical. NFTs are a highly efficient way to package a collection of wines for trading and investment. The digital contract, stored on the polygon blockchain, includes all the provenance, pricing, transaction, sensorial and aging information. This importantly authenticates the bottles within the NFT since all the wines were selected from the South African estate's library stocks, corresponding to each bottles' seal-code. NFT transactions are cheap and fast, and don't add any marginal energy cost. The NFTs can be traded by the new owner on any platform.
Selling the Future
Of note is the fact that Strauss & Co and its cooperating wineries are offering the future. "Regarded for its classic styling and long-ageing, the Strauss Rubicon 80-34 NFT includes the first 50 vintages of this icon South African wine in varying quantities to total 288 bottles," says Strauss & Co. The caveat is there are as of yet not 50 vintages in existence, and this celebrated Bordeaux style wine is not produced every year, depending on vintage conditions. "The wines will continue to be cellared at the Meerlust vintage cellar until maturity (estimated 2028) or withdrawal," notes the website. Likewise for another lot up for sale. Vin de Constance 86-27 NFT offers the first 40 vintages of Klein Constantia's world-famous sweet wine made from Muscat de Frontignan. The NFT includes 47 bottles from 1986 through to 2012 in varying quantities depending on their rarity. Three magnums of each vintage from 2013-2027 add stature to the collection on auction. Bidding starts at around $34,000 (500,000 rand).
Previous NFT offers by Robert Mondavi in California, Château Angelus in Bordeaux, and Penfolds in Australia have also tied real bottles (or barrels) or wine to the tokens. But one new Napa Valley offering sounds speculative.
Gimmicks, Clubs, and Fine Art
In a press release, the NFT Wine Club stated: "As NFTs continue to take hold of technology, the NFT Wine Club is extending the concept to cultivate a community where luxury, metaverse, blockchains, and collectibles meet real life." Reportedly the owner of "3600 real-life vines" in Napa Valley, the Club is seeking members. The benefits? "Members get access to our real world vineyard in Napa, California, digital vine ownership, wine reality game, educational workshops, and our annual NFT Wine Fest live event held in our vineyard each September!"
As Robb Report has noted, "For authentication purposes, wine NFTs actually make sense, but wine brands' initial forays into the non-fungible realm have included enough gimmicky offerings to obscure any real value."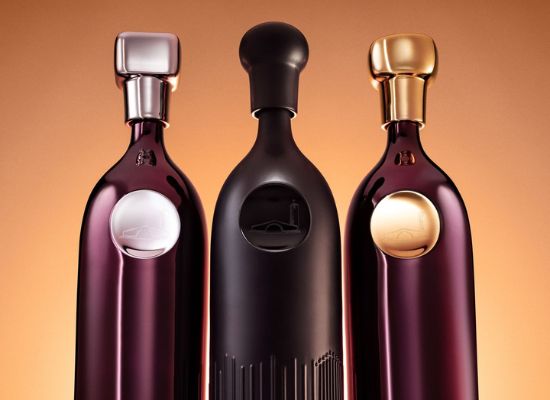 x Bernaud NFT Collection Source: Robert Mondavi Winery
Wineries initially struggled to meld the NFT technology, which is about registering and providing enduring ownership, with a product that, while valuable, is going to be drunk or go bad. Fine wine NFTs therefore are not exactly like fine art NFTs. Robert Mondavi tried to meld the two together in creating the x Bernardaud® NFT Collection, where a specially-made wine is housed in hand-crafted Limoges porcelain magnums. "The Magnums hold custom wine blends created by the acclaimed winemakers Robert Mondavi Winery Technical Council-Geneviève Janssens, Thomas Rivers Brown and Andy Erickson-and are sourced from the iconic To Kalon® Vineyard in Napa Valley," says the winery. Not content with providing just the Limoges bottles, each one also comes with an algorithmically generated artwork. These bottles are still available, with a current price of 1.5 Ethereum.
Crurated uses a membership business model based on direct access to French and Italian winemakers beyond the usual capacity of most individuals. The company offers wines purchased directly from the wineries, including library collections and rare formats; a curated selection of domains; complimentary wine storage in the Bourgogne; and the blockchain NFT technology for each bottle. There are three membership levels costing from 36 to 600 euros per month. There is also a complimentary membership. As the membership level rises, more benefits exist, including a trading platform, purchasing multiple cases, events access, and the potential to purchase special library offerings.
Do NFTs Make Sense for On-Premise?
The South African auction and Crurated shows that wine NFTs have caught the attention of wineries and created a new niche for intermediaries. Wine NFTs' value for the off-trade is obvious, as any device that increases the authentication and tracking of very expensive wines will aid pricing and resale and definitively combat counterfeiting, especially when the token comes from the wine producer or its direct agent. Independent wine merchants, auction houses, and wine investment firms should be celebrating and encouraging NFT use.
For sommeliers, wine directors, and some restaurant customers, wine NFTs could enhance the respectability of luxury wine offerings, including potentially super-exclusive by the glass offerings using systems such as Coravin. A special section of a wine list with wines certified using NFTs could be a selling point, though obviously these would be at an extremely high price point. This will depend on a particular restaurant's customer demographics. In addition, the use of NFTs for wine may become more common, allowing an increasing number of restaurants to buy these wines and offer them on wine menus. The cost of linking specific wines to NFTs will be coming down.
Article by Charlie Leary, PhD