Farming for the Future with Karissa Kruse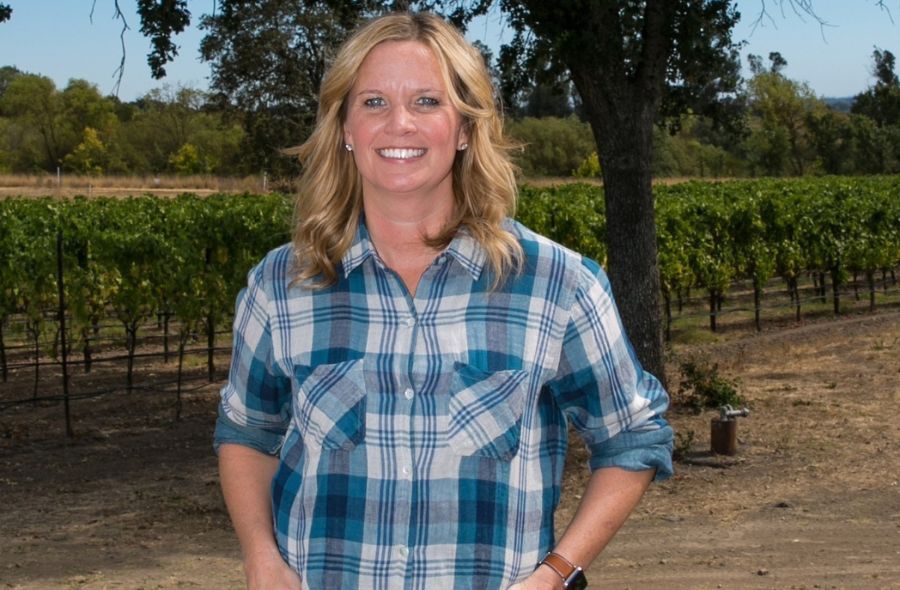 Get tickets to Karissa Kruse, President at Sonoma County Winegrowers' session on May 17, 2022.
02/05/2022
Have you ever wondered how the farm of the future will look? Karissa Kruse, President of Sonoma County Winegrowers, will be sharing her insights on improving climate adaptation best practices by leveraging the latest innovation and technology at the Future Drinks Expo 2022, which is happening on May 17, 2022.
[[relatedPurchasesItems-35]]
The farm of the future is starting in Sonoma County, the nation's most sustainable wine-growing region. Sonoma County winegrowers have used the past two years to rethink everything they do to ensure their further sustainability goals. This includes creating the resources, programs, and collaborations to accelerate their efforts to successfully farm in the future. The intent is for Sonoma County to be an active case study and living lab for the world, and their recent collaboration with Ford Pro is a big step to achieving that mission. Learn about their mission and the path ahead for farming in the future from Karissa Kruse at The Future Drinks Expo.
According to Karissa, this ground-breaking climate and sustainability program, The Climate Adaptation Certification program, created by the California Land Stewardship Institute (CLSI), will assist Sonoma County farmers in maximizing best practices for climate adaptation, using the latest in innovation and technology, and realizing that farms must adapt to Mother Nature each year.
While adapting to the current climate, regulatory, marketplace, community, culture, and business situations, best management practices increase their potential to store carbon and cut emissions. There is no one-size-fits-all solution to these problems, but there is a means to enhance processes year after year.
Learn all about the ground-breaking climate and sustainability program, The Climate Adaptation Certification program. This program draws on the local wine-growing community's commitment to sustainability and the lessons learned during the previous two years as a climate adaptation pilot. The Farm of the Future provides a unique perspective on farming, best practices, present conditions, and how to continue to encourage innovation, thought leadership, and collaborations to sustain the grape growing in Sonoma County.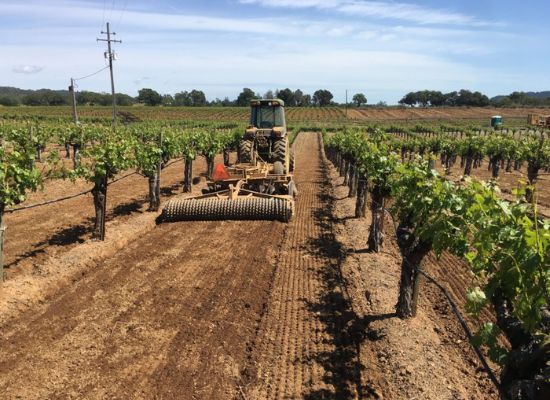 Image Source: Sonoma County Winegrowers
Karissa Kruse is the President of the Sonoma County Winegrowers, a marketing and educational group dedicated to promoting and preserving Sonoma County as one of the world's best grape-growing regions. Karissa joined Sonoma County Winegrowers in September 2012 as Director of Marketing and was announced President on May 1, 2013. Kruse has directed the strategy and implementation of Sonoma County's promise to become America's first 100 percent certified sustainable wine area since taking over the senior leadership post at the Sonoma County Winegrowers.
Her innovative approach has earned Sonoma County Winegrowers international recognition, and she's been invited to speak at major conferences throughout the world. In January 2016, Kruse relaunched the Sonoma County Grape Growers Foundation to continue to lead in the social responsibility aspect of sustainability. In healthcare, affordable housing, childcare, and education, the Foundation works to help local agricultural employees and their families. She is currently the Foundation's executive director.
She has over 20 years of marketing, brand management, strategic planning, and business development experience. Karissa has worked for General Mills, Universal Studios, Mattel, and Dairy Management. She owns a 25-acre tract on Sonoma Mountain with five acres planted to winegrapes and is a partner in a small winery called Argot Wines. She is a Wharton Women in Leadership member and serves on the Alumni Advisory Board for Wharton's Initiative on Global Environmental Leadership. Karissa is a FIVS Environmental Sustainability Working Group and the German Marshall Fund Alumni Leadership Council member.
It is a great opportunity for you to meet and collaborate with Karissa Kruse at the Future Drinks Expo on May 17, 2022, at South San Francisco Conference Center, San Francisco. The conference timings are 9 am to 5 pm, and Ms. Kruse will be seen sharing her insights in an allocated time slot of 9 am to 9.20 am. Grab your tickets here.
Why Should You Attend the Future Drinks Expo?
The Future Drinks Expo organized by Beverage Trade Network will represent the Best-in-class companies from all three tiers of the beverages sector. All exhibiting companies will demonstrate how they can help you address a specific problem. Discovering how to examine your business and setting new benchmarks will be the most important lesson from this new format programme.