Meet Alpha Brewing Operations at the 2022 Future Drinks Expo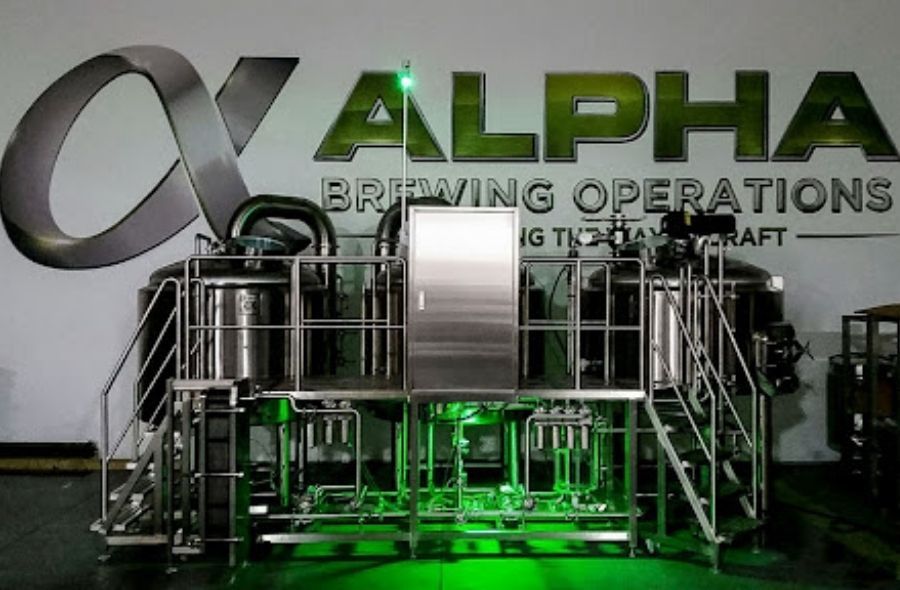 Helping your brewery machinery work efficiently, Alpha Brewing Operations is exhibiting at the Future Drinks Expo on 17th May 2022. It is a great opportunity for brewing professionals and breweries to connect with them.
16/03/2022
Alpha Brewing Operations is a leader in the craft beverage business, offering complete brewing, distilling, and canning innovative, value-driven, and cost-effective solutions. Whether your brewery is brand new, in its infancy, or well established, Alpha Brewing Operations provides professional tools for the experienced brewer. In addition, Alpha Brewing Operations can handle any project, whether a single piece or a full-fledged project, from concept to completion.
[[relatedPurchasesItems-35]]
Alpha offers a brew system that allows the brewer to experiment with even the most complex malted beverages. They also provide brew houses heated by steam, direct fire, or electricity.
The automation solutions offered by Alpha Brewing Operations range from semi-auto to a "full-auto" package with an extensive touch screen interface and mobile device connectivity. Alpha's brewhouse automation technologies aren't built to take the art out of brewing; instead, they're meant to boost mechanical and chemical efficiency while ensuring product consistency. In addition, Alpha is a full-service United Laboratories (UL) facility. As a result, their control systems are stocked with top-of-the-line, spotless components and pass UL inspections with flying colors.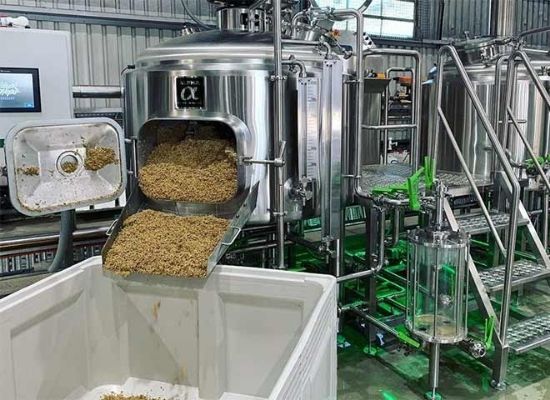 Image Source: Alpha Brewing Operations, BrewHouse
Future Drinks Expo 2022, which is going to be held at South San Francisco Center on May 17, 2022, is an excellent opportunity for you to connect with Alpha Brewing Operations and get guided on operating your breweries more efficiently. Get Your Visitors Pass here!
Here's the list of some of the high-quality equipment alpha provides to their customers:
Brewing Equipment: Brewhouses, Fermenters, Brite Tanks, Serving Tanks, Foeders, C.I.P systems, Glycol Chillers, Keg washers, Steam Boilers, etc.
Canning Equipment: Canning line financing, Beverage Canon 50 & 100, Compass 25 Compact Canner, Mini Gun pack tech applicator, Labelers, Data coders, Depalletizer, etc.
Services provided by Alpha: Brewery consultation and Design, Technical support, Commissioning and training, and Project Management.
Alpha provides canning lines to breweries worldwide, Big Grove Brewery in Colorado, Launch Pad Brewery, Behemoth Brewery in Aukland, and others.
If you are a microbrewery or an owner of a brewing Company, Alpha Brewing Operations is a great company to connect with. Their expertise in providing brewing and canning equipment can help your brand or brewery with cost-effective solutions and enable you to smooth line operations within your brewery.
Alpha Brewing Operations is exhibiting at the Future Drinks Expo 2022, which is happening on May 17, 2022, at South San Francisco Conference Center. Get your visitors pass for the 2022 Future Drinks Expo and meet them along with many other companies that will help you grow.
Header Image Source: Alpha Brewing Operations