Meet Precision Fermentation at the 2022 Future Drinks Expo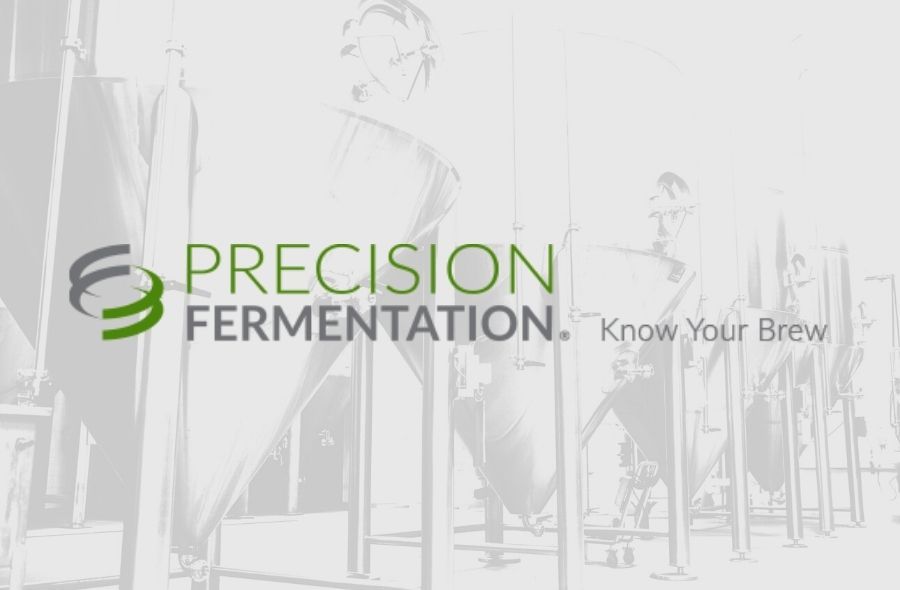 Offering real-time fermentation monitoring, Precision Fermentation is exhibiting at the Future Drinks Expo on 17th May 2022 and it's a great opportunity to connect with them!
16/03/2022
Precision Fermentation Inc. provides a revolutionary real-time monitoring solution that improves control of the fermentation process used in the production of brewed beverages. The company was founded in 2017 by Jared Resnick, Founder, and CEO of Precision Fermentation. It consists of a team of brewing scientists and business professionals with extensive experience in craft brewing, cell cycle biology, bioinformatics, the food, and beverage industry, and leading web application development.
[[relatedPurchasesItems-35]]
If you are looking to streamline your brewing quality management with fermentation insights, Precision Fermentation is here to offer you an advanced solution. You can effortlessly identify and solve various brewing challenges like – fermentation failures, demand outstripping production, quality control issues, consistency and reproducibility, reduced margins, lack of data, etc. with the help of Precision Fermentation. It helps to eliminate much of the trial-and-error required processes.
They deliver –
Consistency
Reproducibility
Efficiency
Profitability
And help you avoid –
Major capital investment
Additional labor
Equipment purchases
Facility expansion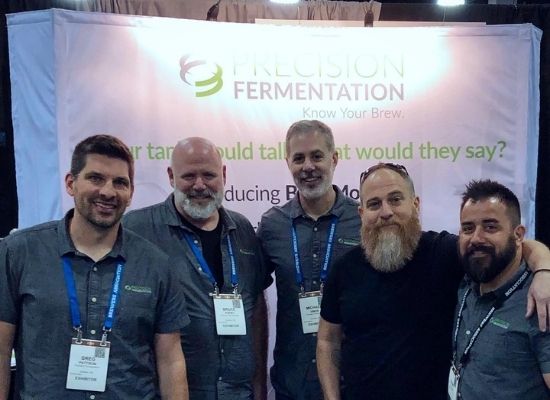 Founder & CEO, Jared Resnick with the team of Precision Fermentation; Image Source - Precision fermentation
The company's mission is to help you empower your brewery with their fermentation science and technology so that you can deliver an exceptional product every time and add maximum value to your business.
Future Drinks Expo 2022 which is going to be held at South San Francisco Center on May 17, 2022, is a great opportunity for you to connect with Precision Fermentation and elevate your production more efficiently. Get Your Visitors Pass here!
Precision Fermentation's flagship product, the BrewMonitor® System is the world's first real-time fermentation monitoring solution for craft beer production. It is specifically designed to help breweries improve quality and profitability through significantly improved and controlled fermentation processes.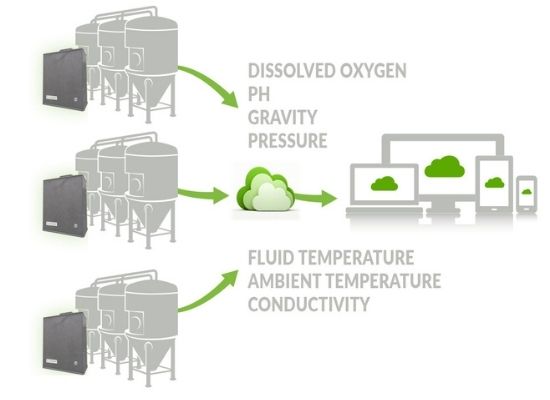 The BrewMonitor System: Comprehensive fermentation data streamed to any device. Image Source - Precision fermentation
Some of the Key Features of BrewMonitor are listed below –
Collects fermentation data from existing tanks and streams it to your PCs, tablets or smartphones in real time.
Provides you critical measurements such as dissolved oxygen, pH, density, pressure, temperature, conductivity, etc.
Shows yeast vitality with user-friendly comparative analytics.
Sends automatic alerts about problems, via email and text, using user-selected alert thresholds per fermentation.
Ensures the quality of brewed products and expands production options.
Reduces labor requirements, labor costs, and errors.
Improves efficiency and saves your time and money.
BrewMonitor, built with cutting-edge technology, is a one-step solution that provides you with minute-to-minute insights and helps you compare, analyze, and solve problems with ease.
"Before, it was all manual readings. I'd leave at night, and just hope that when I get back in the morning everything was still doing alright. What I really love is that with BrewMonitor I can just pop up my phone anytime and see what's happening with my fermentation. Watching the gravity trends is really important to me, plus monitoring pH and fluid temperatures — it is all so helpful. BrewMonitor is just a great tool for what I do." — Rob Qualls, Head Brewer, City Built Brewing Company
If you are in the business of fermented beverages and want to make your product and services more efficient yet energy-saving, Precision Fermentation is surely a company to connect with.
Precision Fermentation is exhibiting at the Future Drinks Expo 2022 which is happening on May 17, 2022, at South San Francisco Conference Center. Get your visitors pass for the 2022 Future Drinks Expo and meet them along with many other companies that will help you grow.