Pix - World's First Wine Discovery Platform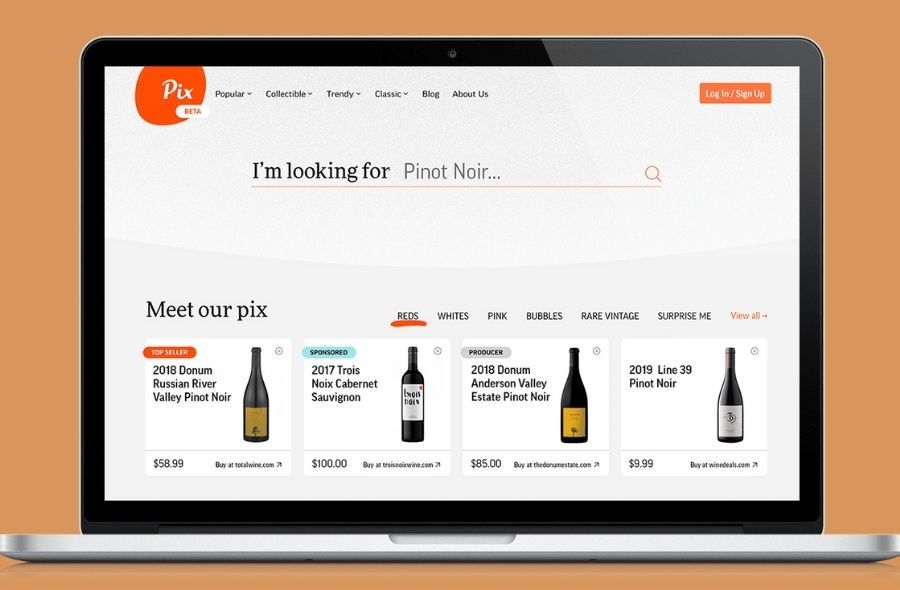 The world's first and fastest-growing wine discovery platform, Pix will be exhibiting at the Future Drinks Expo, on 17th May 2022, offering a great opportunity to know more about their story and platform.
16/03/2022
Described as the world's first wine discovery platform with a mission of global matchmaking, Pix is the brainchild of its CEO Paul Mabray. It is a clever search engine with reviews and articles from some of the trusted voices in the wine industry helping wine lovers to connect with wine retailers. Launched in November 2021, Pix is enhancing the traditional way of buying and selling wines by offering a seamless experience to find the right wine for the right occasion. Its high-end market model is completely free of costs for anyone and it also provides data analytics software support whether it's a winery, retailer, or individual seller. Paul describes Pix as the culmination of twenty years of experience of trying to enable people to discover wines online. Pix is bridging the gap in the wine industry by being a healthy platform that delivers the needs of the customers while allowing wine sellers to build a sustainable business.
[[relatedPurchasesItems-35]]
Pix will be exhibiting at Future Drinks Expo 2022 along with CEO Paul Mabray speaking at the conference, which is going to be held at South San Francisco Center on May 17, 2022. An awesome opportunity to connect with the team of Pix and similar tech firms who are helping the wine and spirits industry grow using the technologies and innovations. Get Your Visitors Pass Here!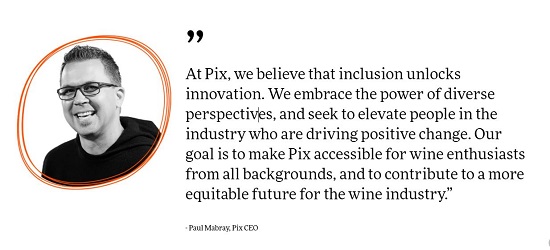 Source: Pix.Wine
What makes Pix unique?
Pix is a digital platform that is built around discovery: discover the wines you are looking for, discover ways to buy the wines, and discover new wines to buy. They believe that it's not their job to be part of the transaction, but to optimize the experience and help the buyers and sellers to connect better.
How does Pix help drive sales of a winery?
With a simple vision of "Discovery", they help wine buyers discover the wine they are looking for, discover ways to buy that wine, and discover other wines to buy. Whether that be DTC or retail, Pix is the only disintermediated, objective platform that helps the consumer first while simultaneously assisting ALL wine sellers. This can help them to optimally connect to those shoppers.
What is the Drop?
The editorial arm of Pix, The Drop is an online wine discovery magazine that provides inspiring articles and information to help people choose the right wine. Apart from connecting people to the wine they love, Pix also connects through the unique stories, bursting wine myths, and sharing news related to the industry using The Drop. Through the content published on the Drop, they can directly connect with the buyers and sellers, making the whole process more user-friendly.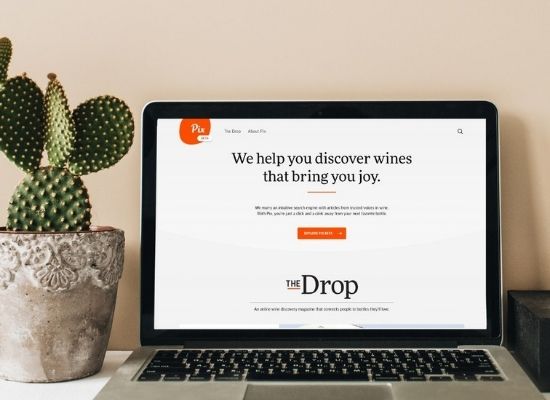 Source: Instagram / Pix
Why should you choose Pix?
It is the world's first wine discovery platform that makes buying your favorite wine quick and easy.
It has one of the largest databases with over 450,000 wine reviews and ratings.
Pix is free to use, for both buyers and sellers.
It is much more than just a trading platform with engaging information about the wine industry published on the Drop by some of the notable writers in the business.
Whether you are a wine lover looking for a seamless buying experience or a winery looking for a smooth selling process, Pix can be a one-time destination for all your needs. Catch team Pix exhibiting at the Future Drinks Expo 2022 along with CEO Paul Mabray speaking at the conference, which is happening on May 17 at South San Francisco Conference Center. Get Your Visitors Pass Now!
Header image source: Twitter / PixWine
Article By Tushar Anand, Junior Writer, Beverage Trade Network